However expected, whatever the age, losing someone you love will always be hard. When my dad died, I discovered that a lot of administration has to be done while grieving. It is not an option to wait and yet I also found it wasn't clear what was needed.
We will all die but we are conditioned to not talk about it; to not prepare. Also, not to talk about what happens afterwards which means each grieving family may feel like they are reinventing the wheel as they try to work out what has to be done.
I thought it might help others to know what they need to do so I've put together this practical guide. You could also use it to have those difficult conversations with older relatives to ensure you know what they want to happen when they are gone.
Grief
Everyone experiences grief differently. While one family member may wail and scream for days another may not even cry. It doesn't mean one has suffered a greater loss as grief is not a competition.
You may feel very alone but you are not alone. Others are experiencing similar loss every day and it may help to connect with them. I can recommend getting outside and close to nature; that could be the back garden, local park or the beach or forest.
Do speak to your GP if you need support. There is some excellent information on the Cruse Bereavement website. And when you are ready to talk to someone about your loss, they can offer counselling too. Marie Curie also offers free bereavement counselling as well.
Grief changes and understanding the ball in the box theory may help to explain that.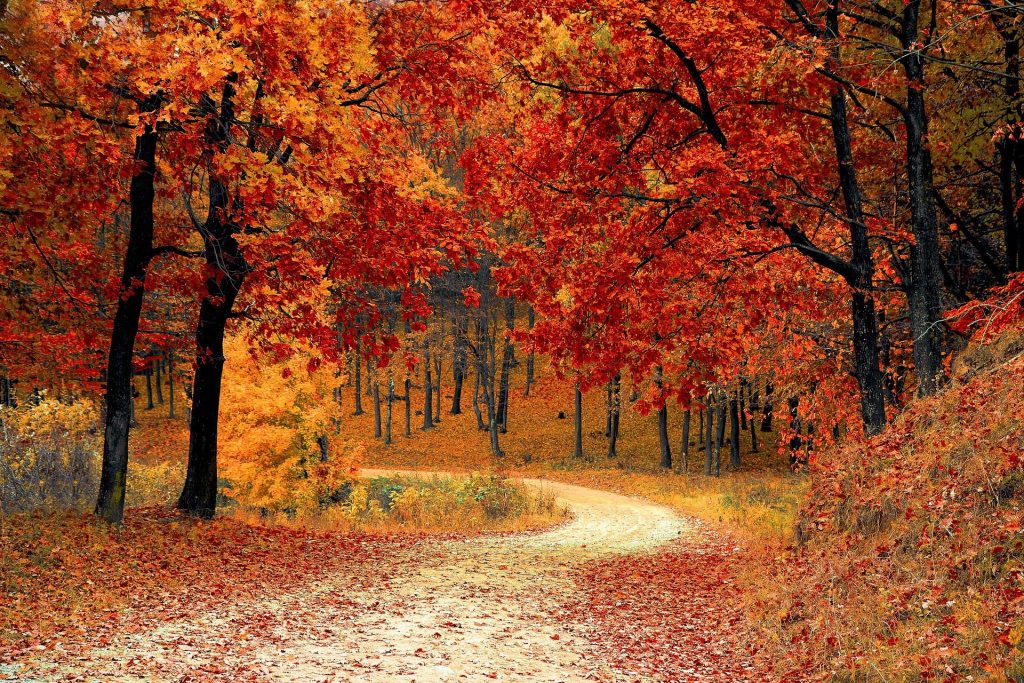 Before Someone Dies (Last Days)
This might seem a bit like gazing into a crystal ball, but if you know someone is close to the end (for example, a terminal illness) it is important that a doctor/their GP sees them. This is because the GP needs to sign the Death Certificate and the process is smoother if they have seen them recently. The GP can see them via a video call so there is no need to move someone when they are dying.
Immediately After Someone Dies
Every death has to be verified by a doctor. When someone dies in hospital, they clearly have doctors on hand to do the checks and write the Confirmation of Death certificate. But when someone dies at home you need to contact a doctor immediately. If it happens during working hours, you need to call their GP. If it is at night or the weekend, you need to call the NHS helpline on 111 who will arrange for an out-of-hours GP to come to you. It is important to state it is an "expected death" (if it is) or the police may be called to attend.
Make that call quite quickly as your loved one's body will change. You will have time to say goodbye as it will likely take a few hours for a doctor to arrive.
After the doctor has performed their checks, they will note the time on the Confirmation of Death certificate. You do not need to be present when these checks are done. I found it slightly odd as the doctor called my dad's name to see if he would answer even though he had been dead for two hours.
As an aside, if your loved one has died of an infectious illness, do make the doctor aware so they can come with the appropriate PPE to protect themselves.
Removal of the Body
If your loved one dies in hospital, they will be moved to the hospital morgue. If your loved one dies at home, you need to call a Funeral Director who will collect the body.
How do you choose a Funeral Director? Well, in an ideal world you would have had time to consider this in advance. But the world is often not ideal so I would recommend looking at online reviews on www.funeralguide.co.uk.
Register the Death
While you are in the deepest depths of sorrow, you must register the death. By UK law, you have five days to get this done. Yes, weekend dates are included in those five days.
The first step to arranging this is to ask their GP to complete a Medical Certificate of Cause of Death (MCCD). We all know it can take a while on hold to get through to the GP surgery but you have to do it. You don't have to call during the rush for the 8 am opening so wait until mid-morning and then call and ask to speak to the Practice Manager. While this is all a shock for us, they handle this situation every day. (The Practice Manager I spoke to told me it was pretty much her full-time job during the pandemic.)
The GP will call you back and discuss the cause of death to go on the certificate. My dad died of Covid Pneumonitis but he had health problems that could be noted as contributing factors. The GP then sends an official notification to the Registrar and your chosen Funeral Director (it's all done by email these days). Once the GP Practice gets confirmation of receipt back from the Registrar, you can make an appointment to register the death. This whole process can take most of a day.
You can search online to find your nearest register office and you can then book an appointment. During the pandemic, these were telephone appointments and it seems unlikely they will go back to face-to-face appointments. It is very unlikely the appointment will be on the same day so you will have time to collect together the information required. For me, the appointment was two days later.
When making the appointment, you also need to decide how many copies of the Death Certificate you would like to order. It costs for each copy but you may need extras for your siblings or the Executors of the Will. Three copies seem to be a standard amount. (I chose five so you choose what you need.)
For the appointment you will need:
the person's NHS number (you can find this online)
the person's birth certificate, if possible
the name, email and address of your Funeral Director
The registrar will ask for the person's:
date and place of death
full name
home address and postcode
date and place of birth
last job
their spouse's full name and job
It can help to write all of this down in advance so you can just read it off during the telephone appointment.
Funeral Director
While waiting for the appointment to register the death, it can be a good time to speak to the Funeral Director. There are so many things to consider and it all costs more than you think. You do not need to go to their office; everything can be arranged over the phone.
Firstly, burial or cremation. Hopefully, your loved one will have expressed their wishes in advance. Even if you think you know what's needed, there are still lots of decisions to be made. You do have to wait until the death has been registered before you can book the funeral date.
Coffin and Flowers
While in that 'limbo stage' of planning, you might want to consider the choice of coffin and start considering flowers. If it helps, I initially chose the cheapest coffin as dad was being cremated. His wife asked for a slightly more expensive coffin – not for the price but because she knew he liked a different type of wood. Make sure all of those closest to the deceased can help with the decision. (I think the coffin we chose was about £500.)
We also decided to only have one set of flowers to go on the coffin from his wife and asked others to make a donation to a chosen charity. Again, no one tells you how expensive those flowers are. I discovered those floral letters are £50 each so having D-A-D spelt out would have been £150. I'm not judging the florist costs, just pointing out how it soon becomes a lot of money. (The roses on the coffin we had cost £250. Yes, that's a lot of money but I felt his wife should have her choice to say goodbye.)
As an aside, one of the neighbours asked why we didn't bring back the funeral flowers to display them in the front garden after the funeral. Well, 1) we didn't have flowers to bring back but 2) I don't think having funeral flowers outside the house would have helped dad's wife. There is no right or wrong answer here. Do what is right for you and your family.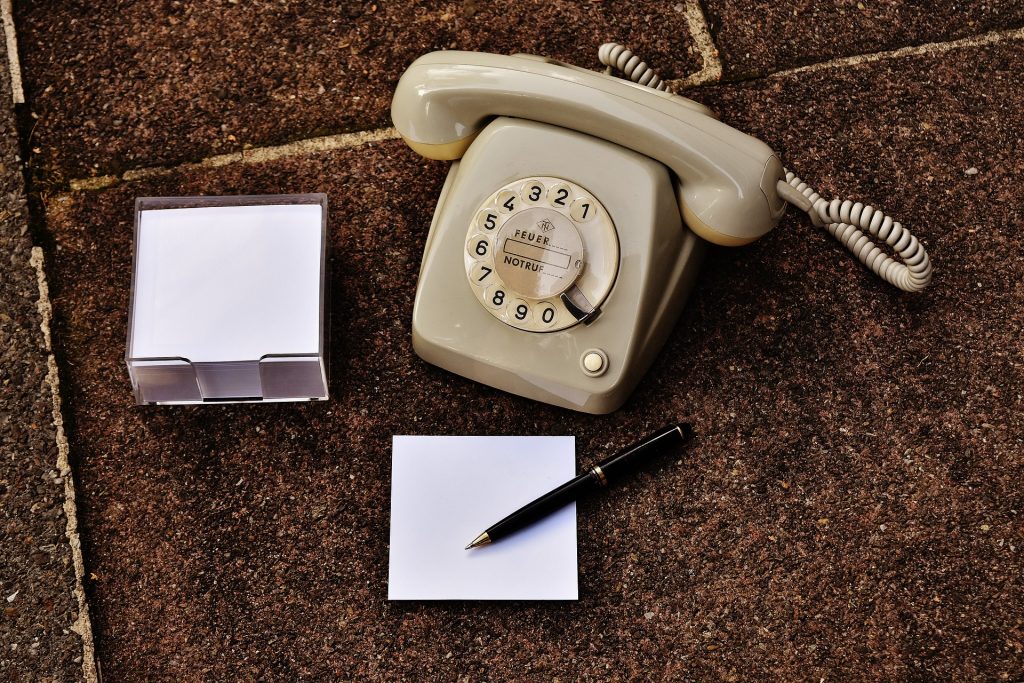 Informing Friends and Family
No one wants to hear that someone they love has died but those calls need to be made. If you can, share out the responsibility on who will contact who. Make a list of who needs to know (immediate family, extended family, close friends, neighbours, acquaintances, work colleagues, etc). If you can, make a phone call to as many as possible as discovering the loss by text message, Facebook post or email can be shocking.
You do not need to make all of those phone calls on the day your loved one dies. But don't leave it for weeks as people who were in their life need to know. You also need to inform your friends and colleagues so they can support you and give you bereavement time away from work.
This is the type of thing you could discuss before someone dies. Ask your loved one who they want to be contacted. You may not know everyone who is important to them so it can help to know in advance.
I decided to call the people important to dad (sibling and best friend) before he died when it was clear there wasn't long to go. That way I could still speak without the immense loss of when he was gone. I could warn them that he was near the end and that my next phone call would be the bad news. It took away the total shock for them so I would recommend it if you feel able.
Other Phone Calls
You may also have other immediate arrangements such as returning hospital equipment if they died at home, informing regular nurses and carers, etc.
Keep Records
This could be an Excel spreadsheet, a Word document or jottings in a notebook but do keep records. Note down who you have contacted and keep track of their contact details so you have it all in one place.
Also, keep a list of what needs to be done. It's really easy to feel overwhelmed at this early stage of grief but by having records you can always ask for help without having to explain everything.
Day One: Recap
As you can tell already, there is a lot to be done as soon as someone dies.
Call the GP and get the Medical Certificate of Cause of Death (MCCD) arranged.
Book an appointment to register the death at the local registry office
Make contact with the Funeral Director (especially if they have already taken your loved one's body into their care)
Start informing the deceased friends and family
Inform your friends and your employer
Start keeping records of what has been done and what is still needed
Optional: Inform carers and book equipment collection
Gather Information
In those first few days, you need to gather a lot of information. See if you can find bank statements, household bills, tax letters, mortgage papers, driving licence, passport, pension information, etc. As well as people who knew the deceased, there are many organisations to inform. The Last Will and Testament is also needed as soon as possible.
You can decide to hand everything over to a solicitor but, from experience, I can say it's a lot but is manageable. Doing it yourself can give you jobs to do so you may still feel you're helping your loved one. But if it's all too much, no one says you have to do it all.
The deceased may already have planned this stage and the Executors of The Will are the ones who should have been asked in advance. But even if you did agree and now think it's too much, don't worry. You can give up the role of Executor and ask a solicitor to handle everything. Just be aware there are costs involved but that can be paid from the 'estate'.
If there is no Will, this is called Intestacy. There are laws in place to decide who inherits the 'estate'. If there was a Will but it can't be found, this will also be the process.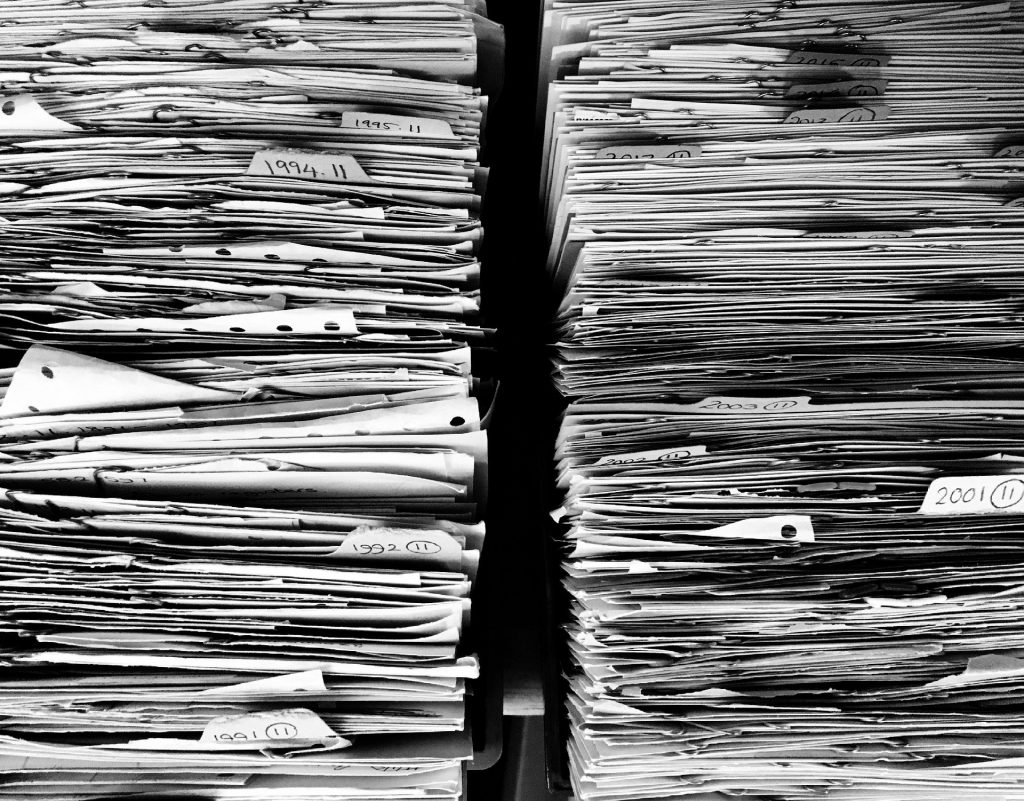 After the Death Has Been Registered – Week One
Tell Us Once
After your appointment, the registrar will explain about the government Tell Us Once system. You cannot start this sooner as you need a unique reference number from the registrar.
Tell Us Once is a wonderfully helpful tool that allows you to enter the death details once and they then inform all the government agencies.
For the basics, you need the name, date of birth and their National Insurance number. But if you can find more information such as their passport number and driving licence number then the tool can contact more government departments.
When I used Tell Us Once, it was able to inform HM Revenue and Customs, HM Passport Office, the Department for Work and Pensions (DWP) and the local council for council tax, electoral services and even library services.
The more information you can gather before using the tool, the more it can help. You do not need to complete these immediately as you have 84 days from when the registrar gives you the reference number. I would recommend doing it quite quickly though as you do not want regular payments to continue as these usually need to be returned.
Contact Financial Businesses
Again, this is definitely better done sooner rather than later. Each organisation will have a bereavement department so simply Google "[name of bank] bereavement" for the contact details. Most involve the need for a phone call but you will find that the people who work in these departments are often chosen for their calm and caring attitude.
They will usually need to see a copy of the death certificate so that might be uploaded online to a secure server or you may need to post a copy. Some may ask to see the Last Will and Testament to confirm you are an Executor or other identification to confirm you are authorised to close the accounts.
The Household Bills
Depending on whether the deceased's home will still be lived in, you either need to close accounts or transfer to another name. Again, to find the correct contact details it is best to Google "[name of company] bereavement". And again, most will involve a phone call.
I found the most annoying phone calls were to the gas company and the home phone provider. While banks and government departments were kind and helpful, private companies seemed to have less sympathy and understanding.
Tip: If your partner always has the household bills in their name, try and get them in joint names before they die. (Again, crystal ball stuff, I know.) Also, if your partner always takes care of the bills ask them to explain everything before you are left with a very steep learning curve without your loved one there to guide you.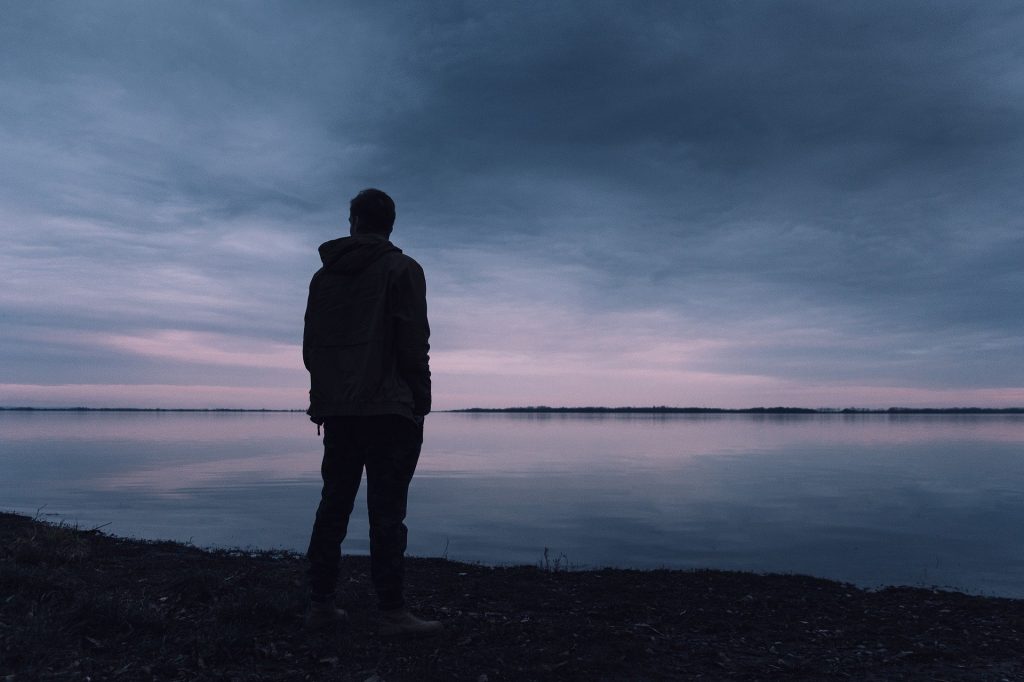 Funeral Planning
Back to a more emotional task, you do need to arrange the funeral. If you choose to use a Funeral Director, they will guide you through the process. (You do not have to use a Funeral Director, but, honestly, I think it would be a total nightmare without their guidance.)
Firstly, you need to fix a date and time and then inform those who you would like to intend. It would be unusual to get a date just a few days away so it is usually a week or more. We waited over five weeks as a death during a pandemic meant a lot of funerals were already booked in ahead of us.
Next, you need to plan the actual service so that means who would like to speak or read a poem, which songs/hymns you would like played and when, plus writing a eulogy.
If the deceased had a religion, a vicar/minister, etc can lead the service, or you can choose to have a celebrant. This person will liaise directly with you to plan the service. The Funeral Director can put you in touch with this person.
For dad's funeral, I had a telephone discussion with the celebrant and she then emailed a form to complete to help with writing the eulogy. The eulogy is the life history plus nice extras such as how they felt about something that happened and not just the fact it happened. In the end, I wrote the eulogy and included funny tales from his friends as it's OK to remember the deceased had happy times too.
A lot of importance was put on the Order of Service which is the booklet that is given to all who attend. I guess it was important because it's all people were left with after the funeral.
You can have the Funeral Director arrange the design and printing or you are welcome to do it yourself. I did dad's with my teenage daughter so she could have more input to the event.
After that, the decisions keep on coming. Do you need funeral cars or will you drive yourself? We chose to drive ourselves to save on costs. (Obviously, agree to the hearse although I did hear a tale of a tractor coming to collect the body for a farmer's funeral.)
You can choose a funeral procession route. Will the journey start from your loved one's home or from the Funeral Director's office? We chose a route that went past landmarks that had been important in dad's life. Most were pubs but there was also previous homes and where he met his wife.
You might want to choose clothes for the deceased. At a cremation, you need to consider whether the curtains close or remain open after the internment. Do you want a charity to receive donations? Do you want to write a floral card to go on the coffin (a goodbye message)? Honestly, the minutiae of the event will keep throwing questions at you. Give yourself time to consider each decision and check with others involved so you all agree.
After the funeral, there will be a headstone to choose and design for a burial or a decision to make about what to do with the ashes after a cremation. The decisions go on and on.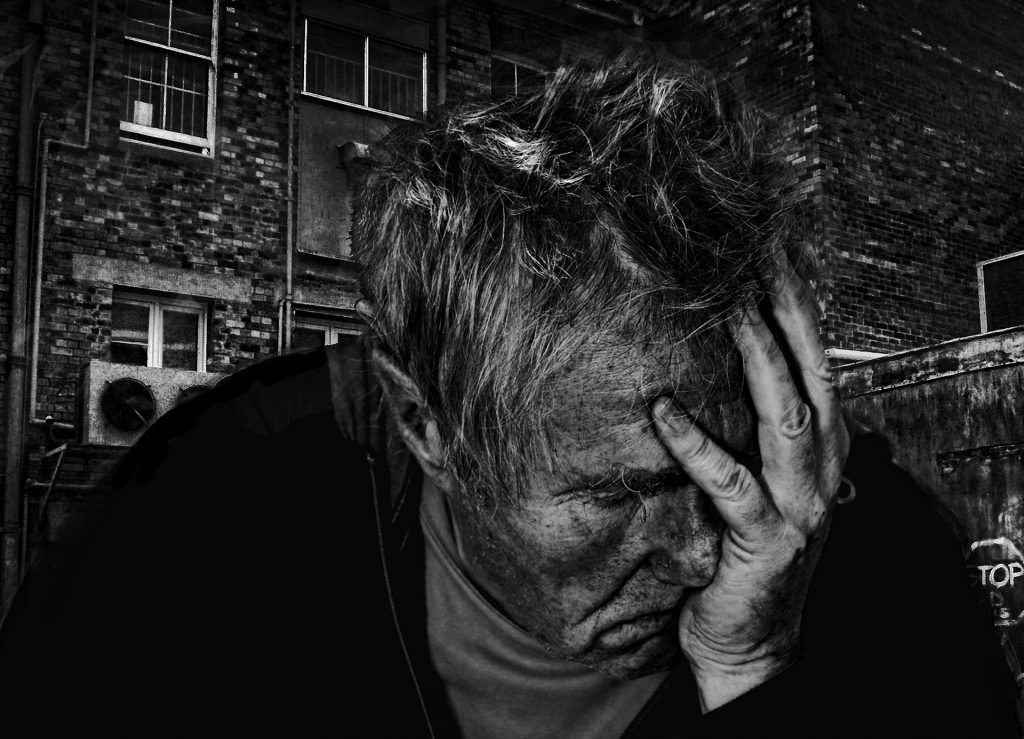 Funeral Costs
There's no getting around it, funerals are a lot of money. A friend spent nearly £20,000 on a cremation funeral with an ashes burial and headstone. I organised dad's funeral as cheaply as possible and it still came to £4000. That was for a cremation with a half-hour service and no event afterwards (during the pandemic).
Your loved one may have paid into a funeral plan to cover the costs so check their paperwork for that in the first few days after they have died. It can take a few weeks/months to put in the claim and get the payout so be prepared that you may have to cover the costs and then be reimbursed by the payment plan.
If they had enough money in their bank account, you can apply to have access to the funds to cover the funeral costs. And if you are really struggling financially, there is a government Funeral Expenses Payment that you can apply for.
You usually have to pay for the funeral shortly after the service so be prepared for that bill to arrive in the post soon after.
Beyond Week One
I hope the lengthy guide above has already highlighted how much administration there is to do when someone dies. And all of that is while your head has turned to mush as you are full of sadness. All of that has to be done while supporting other grieving family members and contemplating your loved one's household possessions and what to do with so much stuff as everyone has more than they really need. You may also have a family you still have to care for and a job to return to after just a few days.
Dealing with so many practical tasks can be a distraction. But it is also a burden. Use your record-keeping and keep ticking things off the list. It's likely many more tasks will get added to that list but try not to let it overwhelm you.
At this point, it is also time to think about what you are going to wear to the funeral in case you need to order clothes or shoes.
Bereavement Benefits
If it is your husband or wife who has died, you may be able to claim Bereavement Support Payment. This is paid as a lump sum and then a small payment each month for 18 months.
The lady I spoke to (with my dad's wife) in this government department was really kind. She listened, asked her questions efficiently and still offered support. I liked to think she picked up her knitting between calls and was like a wonderfully caring aunty.
If you have lost your legal partner, you do need to also ensure your tax information is updated.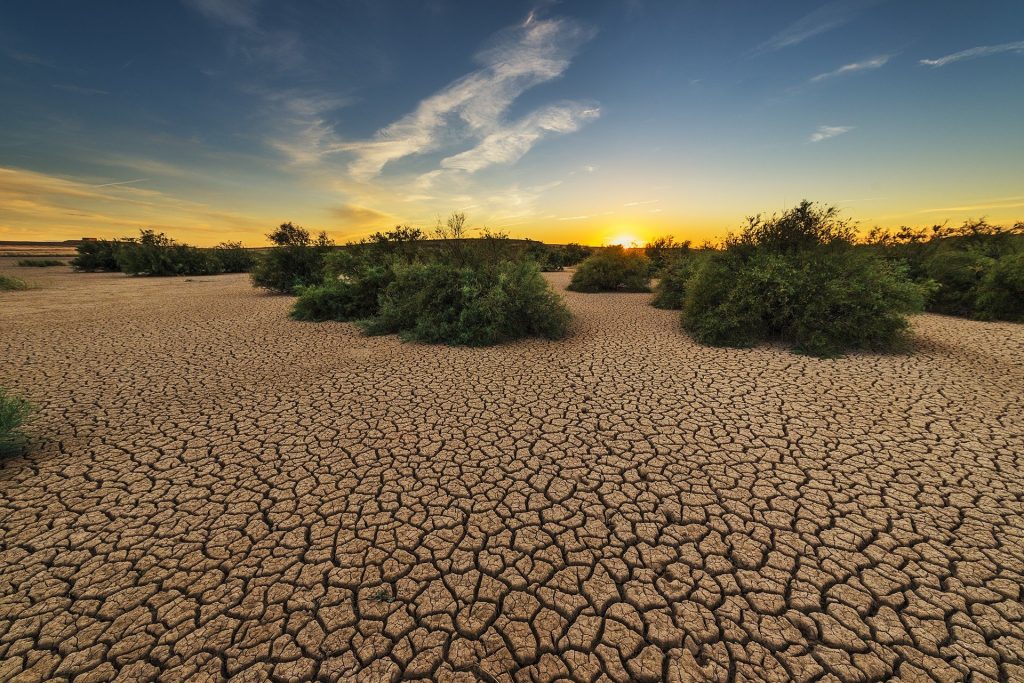 Stop Unwanted Mail
Your loved one would have been on lots of mailing lists and it can be distressing to have unwanted post continue arriving. You can register for free with the Mailing Preference Service (MPS) and the Bereavement Register as both remove your loved one's name and address from the myriad of marketing lists they will have been added to over a lifetime.
Probate
This was just a word to me until I became an Executor of a Will. What it means is the legal right to deal with someone's property, money and possessions (their 'estate') when they die. If the person left a Will, you'll get a 'grant of probate'.
To apply for Probate, an Executor named on the Will needs to estimate the estate's value. That means contacting all of the financial institutions where the deceased had accounts and any companies where there are debts. Once you have a final figure (and the workings out) you apply with the original Will. Your application will then be assessed for Inheritance Tax.
There is a fee to apply for probate so make sure you have all of the asset and debt information before applying. It's then a lot of waiting as this can take many months. When it is complete and you have that grant of probate, you can distribute the assets as instructed in the Will.
Do note, they keep the original Will so make sure you have a copy.
National Bereavement Service
If you need further practical help, I can recommend contacting the National Bereavement Service. I seem to remember when you call there is a recorded message that asks if you need emotional or practical help so they can direct your call to the right department. I thought that was a really nice touch as I was trying to be practical and did not need sympathy when I called.
I contacted them to check if The Will I found was valid and they were able to put me in touch with a solicitor who looked over it for free.
Be Kind To Yourself
You have lost someone important to you. While there is a lot to be done, you need to look after yourself as well. Spend time on your own but also spend time with people who care about you. Remember, you are important too.