If you liked The Orbit Slide you are going to love this. Zip World have lots of locations across the UK and have added Zip World London for summer 2017.
If you want the best views of Big Ben this summer you need to try this. It's a zip wire in Archbishop's Park next to Lambeth Palace on the South Bank (between Westminster Bridge and Lambeth Bridge).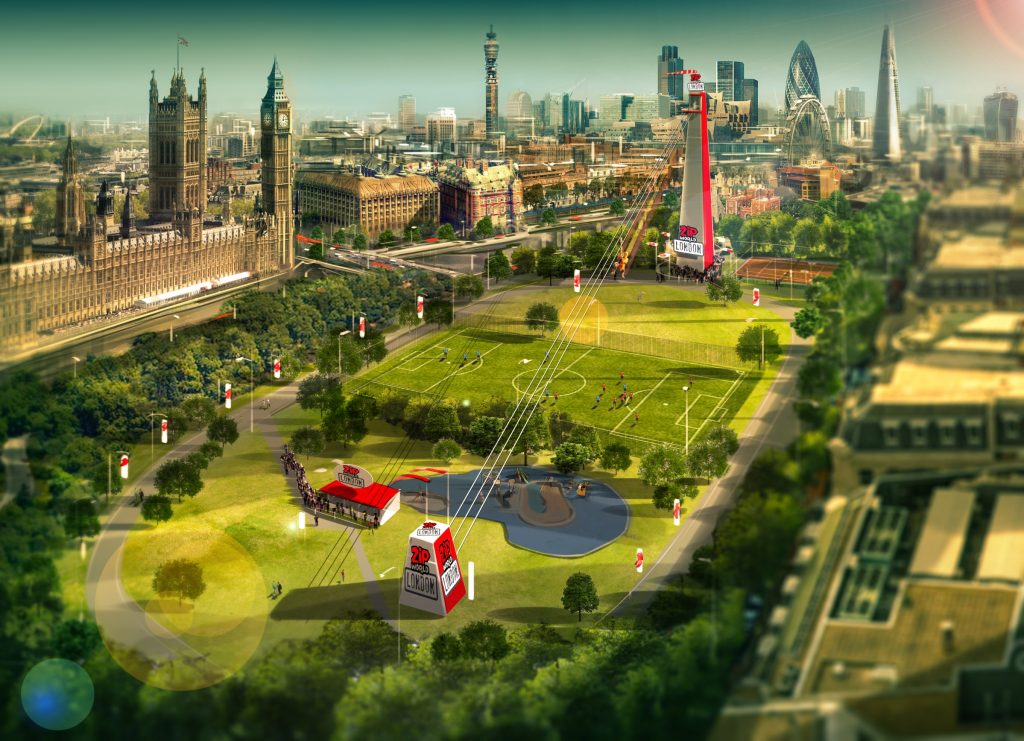 World's Biggest
This is 'extreme' so when you climb the launch tower you will be taking off from a height of 35 metres (100 feet) – that's more than 9 double decker buses high! And that's quite a climb (10 storeys) so you'll be ready for the views above the treetops when you reach the launch platform.
This is the world's biggest, fastest city-centre zip wire, and there are two parallel zip wires so you can try and time it to go with friends.
Once clipped on safely, you hold onto the handles above your head and ride the wire! You'll be doing some speedy sightseeing as you zoom along 225 metres of zip wire taking in London skyline while travelling at speeds of up to 50mph. As you go over the park's tennis courts you'll see the Houses of Parliament, the London Eye and the Shard.
That part of the experience takes about 30 seconds but you'll be here for 40 minutes as there's a short safety video, equipment checks and that climb.
Upon Arrival
You need to fill in an online form and sign a waiver when you arrive. Once signed you get issued with a wristband. Groups then watch the safety video before moving through to be fitted with the safety harness.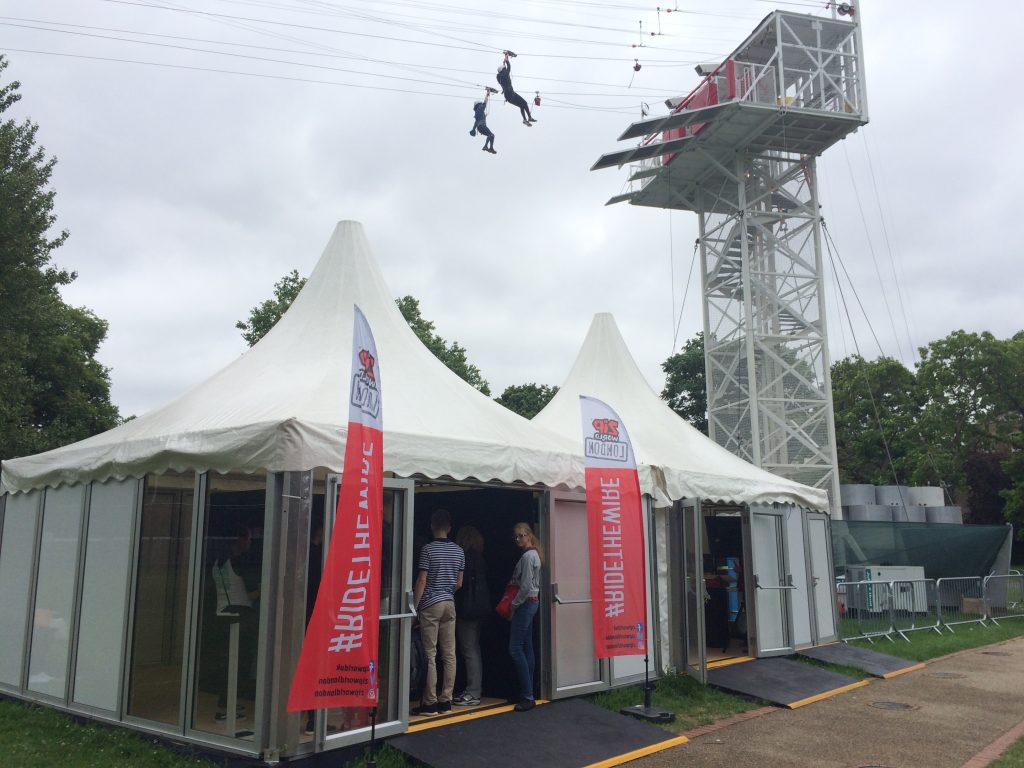 You can leave your bags in a locker (you take the key) or there are bum bags (fanny packs) that can be clipped to your harness.
You then walk over to the launch tower and your wristband is marked before you climb the 10 storeys to the top.
At The Top
From the top of the launch tower you can see the Houses of Parliament, The London Eye and The Shard so do take your camera/phone to take some pics.
When it's your turn you get clipped to the zip line and lots of safety checks are done before you step through a gate and then step down two steps to nowhere and you're off!
The 'ride the wire' part of your experience is really fast and you stop when you knock against a brake on the zip line (so you don't go into the tower at the end). Do keep your head away from the brake as some smaller people found it came close to their face. Staff at the end throw out a cable that you attach on the handle and then they pull you in.
It's a short walk down and you then remove your safety harness and can see the photos they take of you on the wire.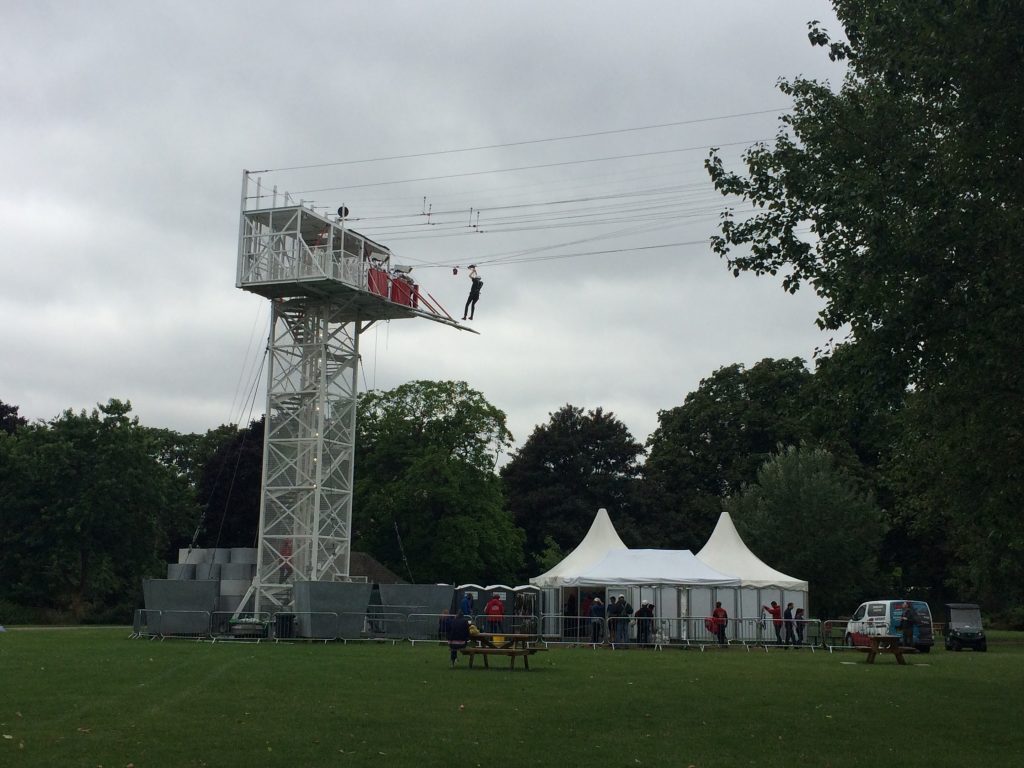 Would I Do it Again?
Well, I have already! Under 16s have to go with an adult so I took a friend's daughter straight after I'd been with my daughter.
The climb up the launch tower was the hardest bit. Surprisingly it wasn't hard to walk off the steps to nowhere and start the zip wire descent.
When?
From 18 July to 1 October 2017. Open 10am-7pm daily.
Where?
Archbishop's Park is close to Lambeth North tube station. From the station cross straight over to Hercules Road and turn right on Virgil Street and you'll see the park. You need to go to lower end of the zip wire for registration.
Notes
Zip World London is for those aged 8 years and over.
You definitely need to book ahead, and need to arrive 30 minutes before your scheduled time.
Keep long hair tied back and don't wear sandals or open-toed shoes. Trainers are best.
And avoid wearing a skirt (obviously!)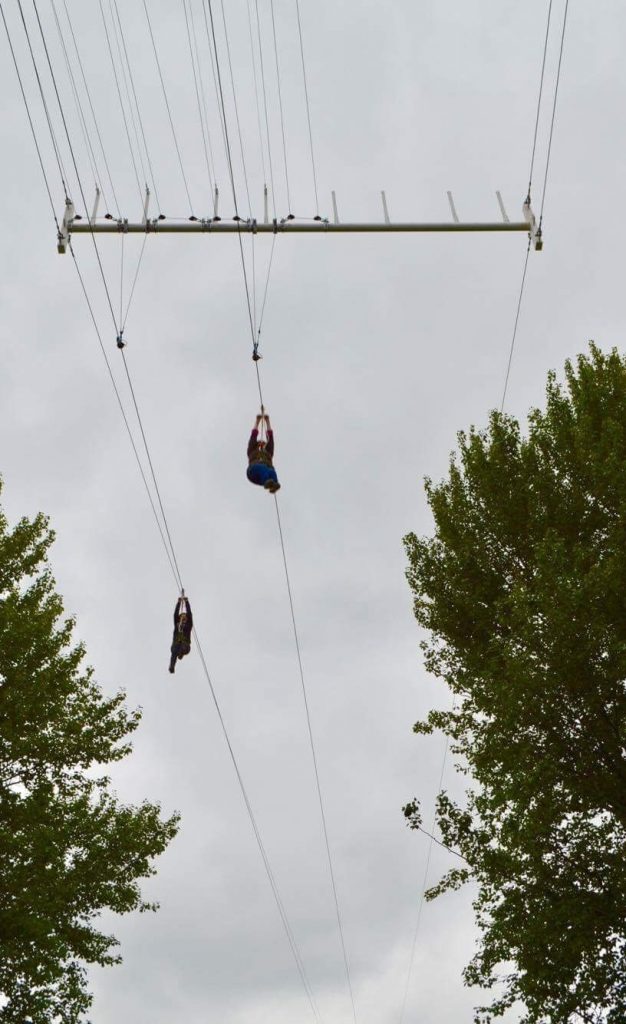 How to Book
Book online and get ready to #RideTheWire this summer.
Ticket prices are £22.50 for adults and £16.50 for children. If you love it so much for you want to go again you can buy a second go for £10.