Each year Zippos Circus creates a new show to ensure we all keep coming back. There are some elements that stay the same – Norman Barrett MBE is still the Ringmaster, for example – and there are lots of new acts.
Sitting close to the action in the circus tent there are no TV special effects and no second takes. The show is all about expert performers and their talent.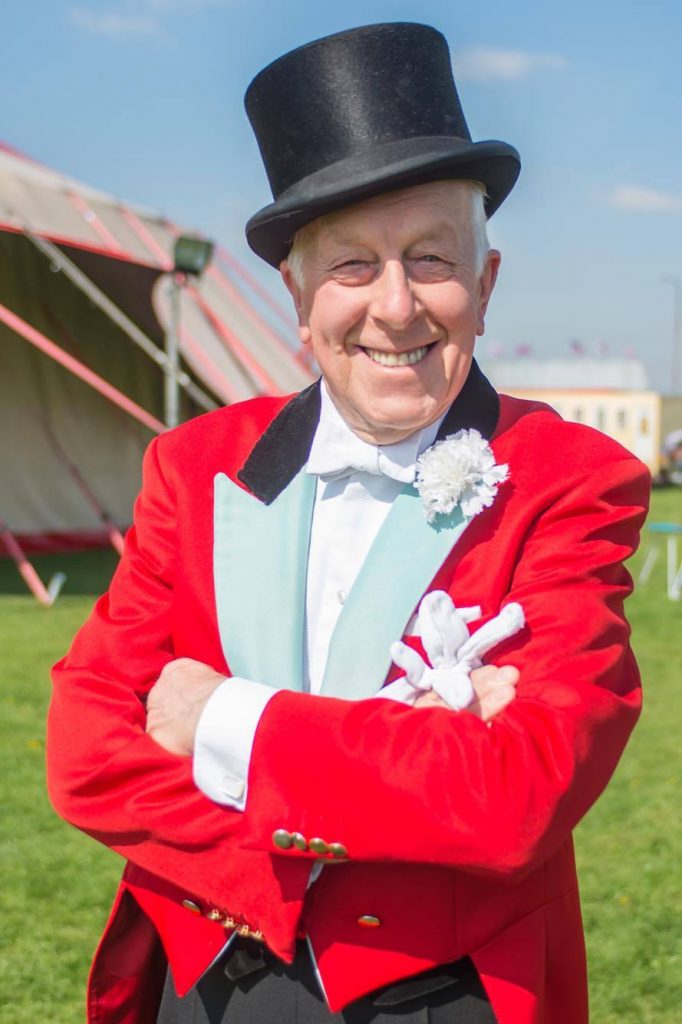 Jigit
The 2017 tour is called Jigit – a term used to describe a skilful and brave equestrian rider, usually from Kazakhstan. (Jigitovka is a special style of trick riding, popular with Cossack riders.)
I spoke to my dad about the Cossack riders and he remembered a circus show coming to his Essex village when he was a child. He could still picture the way they jumped off and back on the galloping horses as he was in awe.
Well, Zippos Circus have brought back acrobatic Cossack riding to the UK circus ring for the first time in 30 years with the appearance of the Khadikov Jigit Riders from Kazakhstan.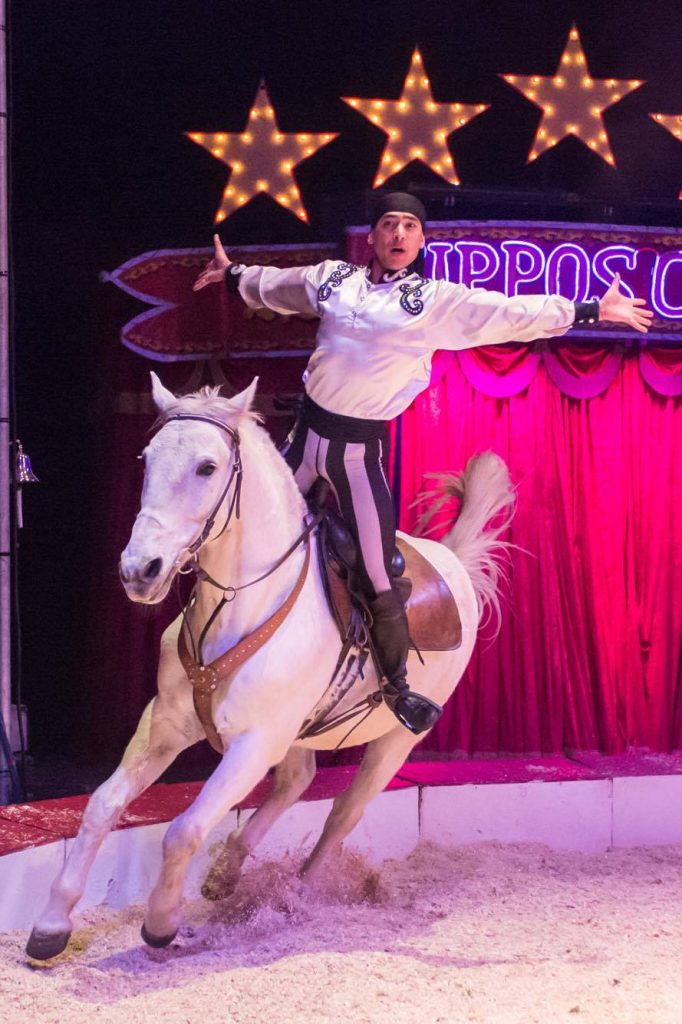 Zippos Circus Has Domestic Animals
Many years ago, Zippos Circus made the decision to include animals in their shows and wanted to demonstrate the best care for animals to set the highest standards for the industry. They have included horses for many years and there is always a fenced-off outdoor space for the horses so the public can see them when they are not performing. The stables are not hidden away either but are located near to the entrance of the 'big top'.
Everyone on the tour takes responsibilty for the animals involved. When they arrive at a new location, the horses are looked after first before anything else as they take priority.
More Laughs
Zippos Circus doesn't have scary-looking clowns so coulrophobia is not a concern here. Instead the comic hilarity comes from Alex the Fireman and Emilion.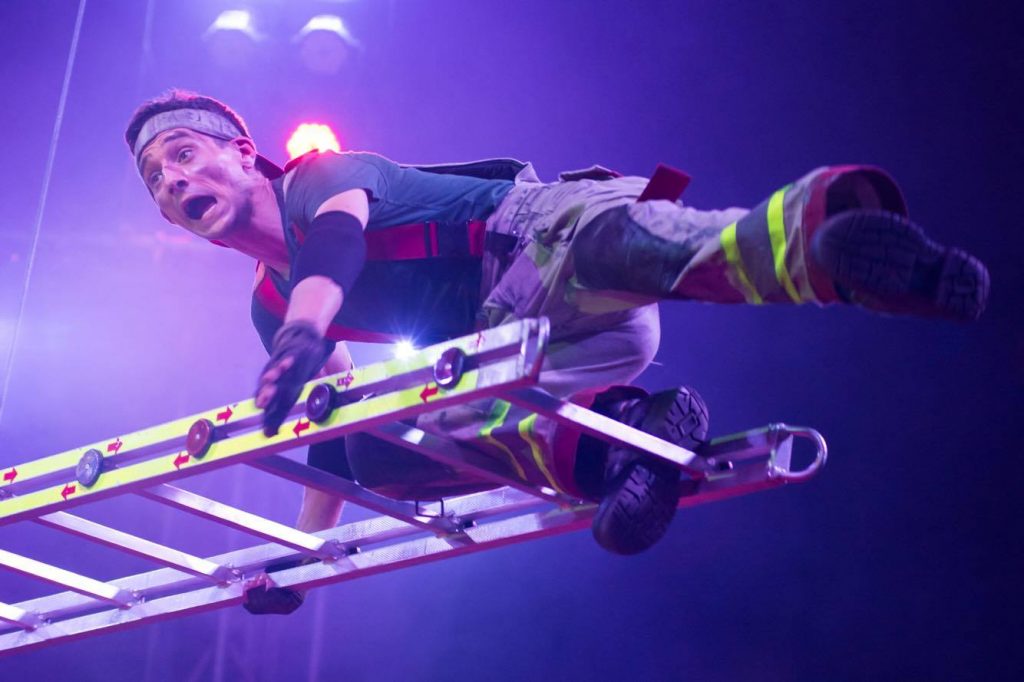 Be prepared to get wet as Alex 'accidently' sprays the audience while trying to put out the fire.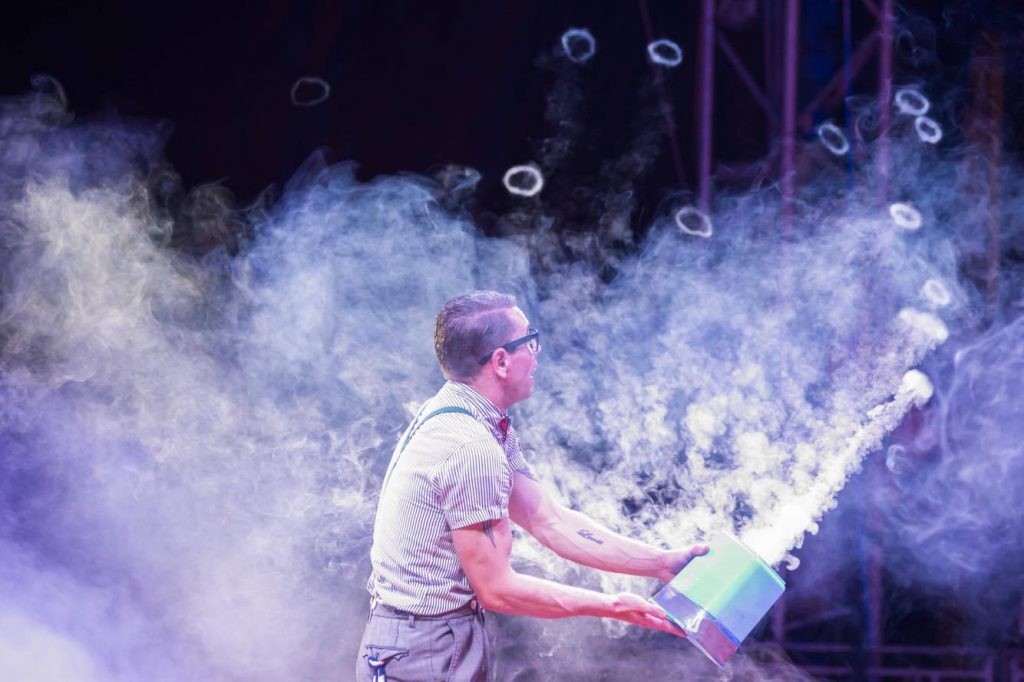 Emilion Delbosq comes from an amazing French circus family. Many generations have been circus performers, and his sister is in the show too.
Cirque Berserk
Germaine Delbosq is an incredibly talented foot juggler and has recently been on tour with Cirque Berserk.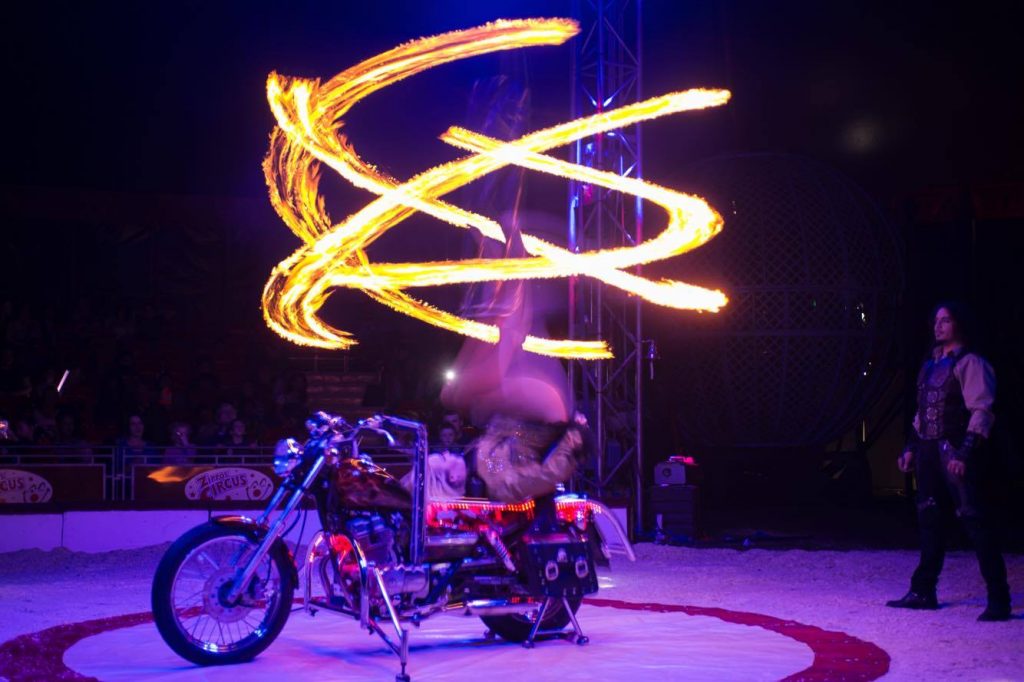 Also coming straight from the Cirque Berserk tour is Laci with an aerial act that ends up somewhere high and impressive!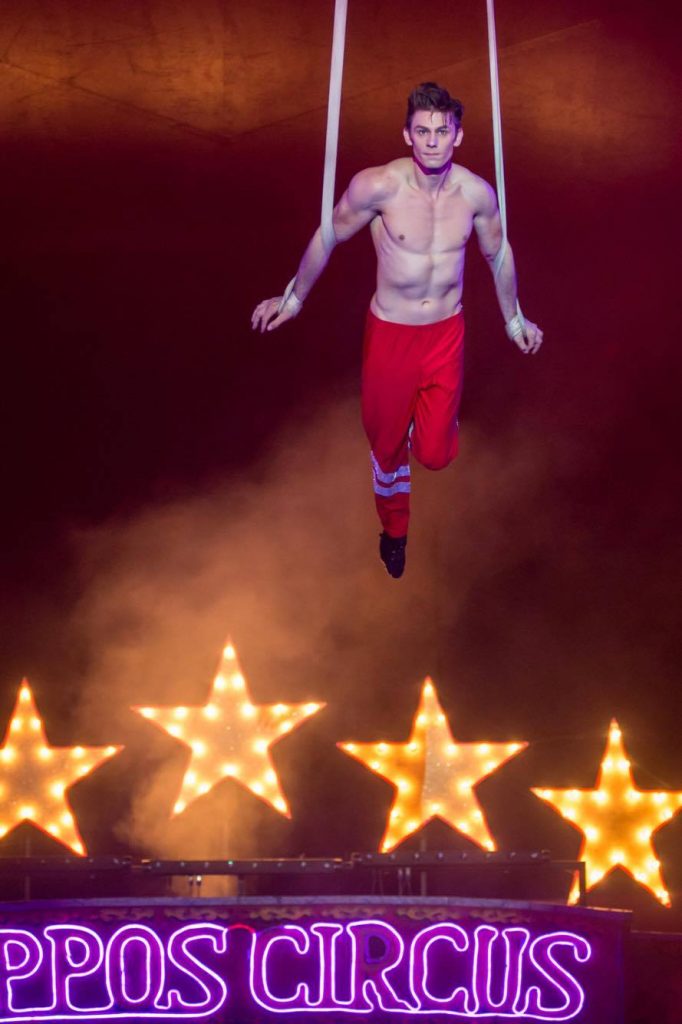 And Nicolas Souren who is a record-breaking juggler extraordinaire.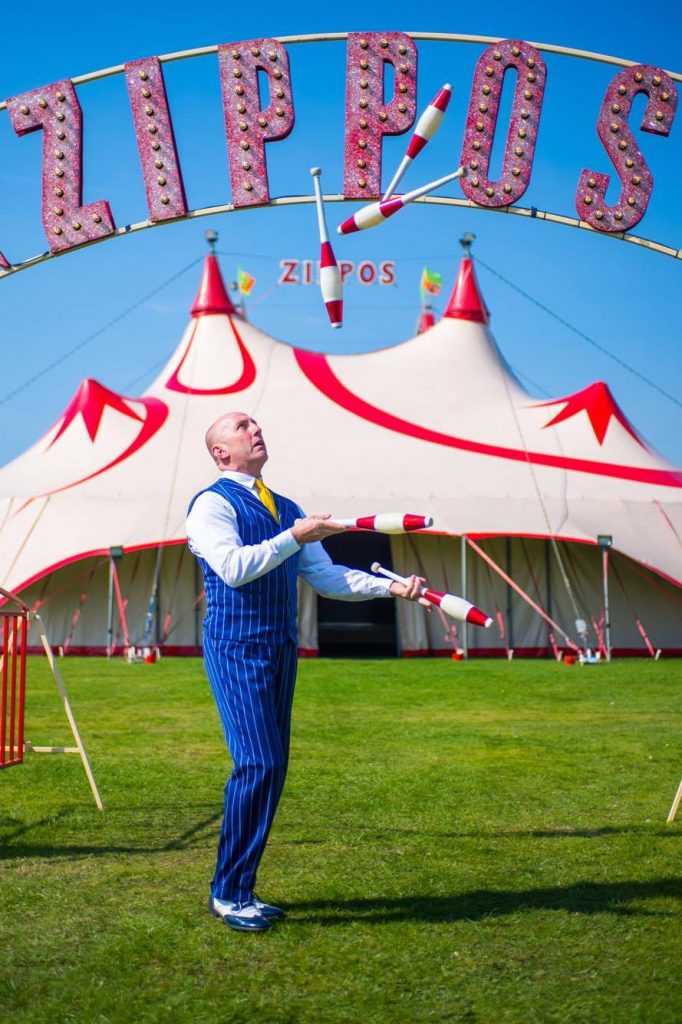 And There's More
(Seriously, they fit all of this in a show that's just under 2 hours!)
Another family connection, Nicolas's wife Kimberley has an impressive trapeze act. Notice there's no safety net!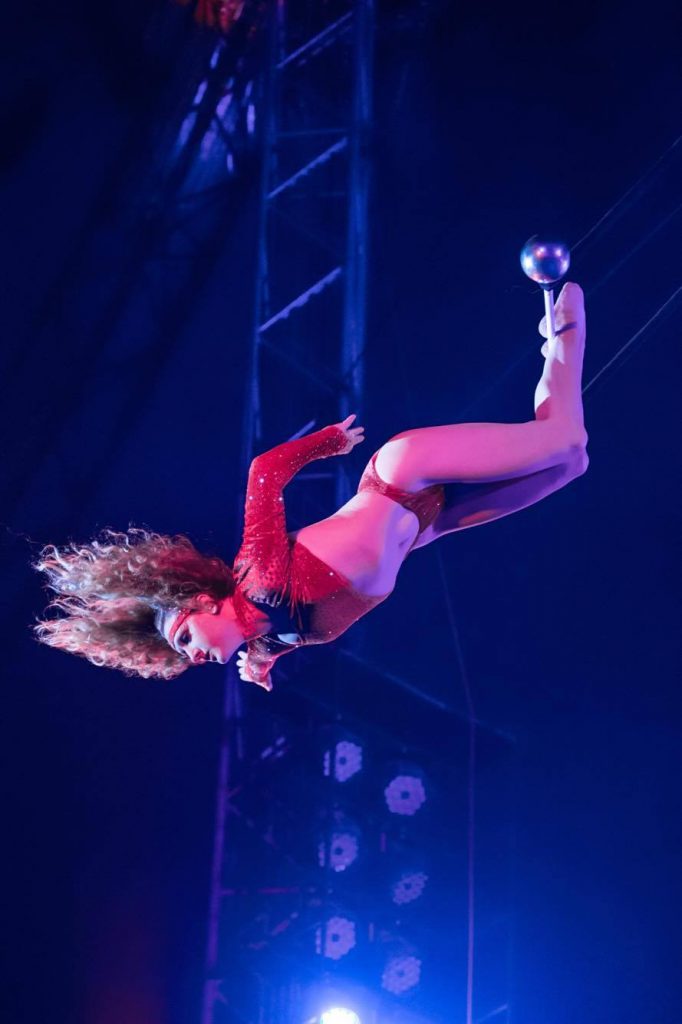 Toni and his wife have a knife throwing act. (Now there's a trusting relationship!)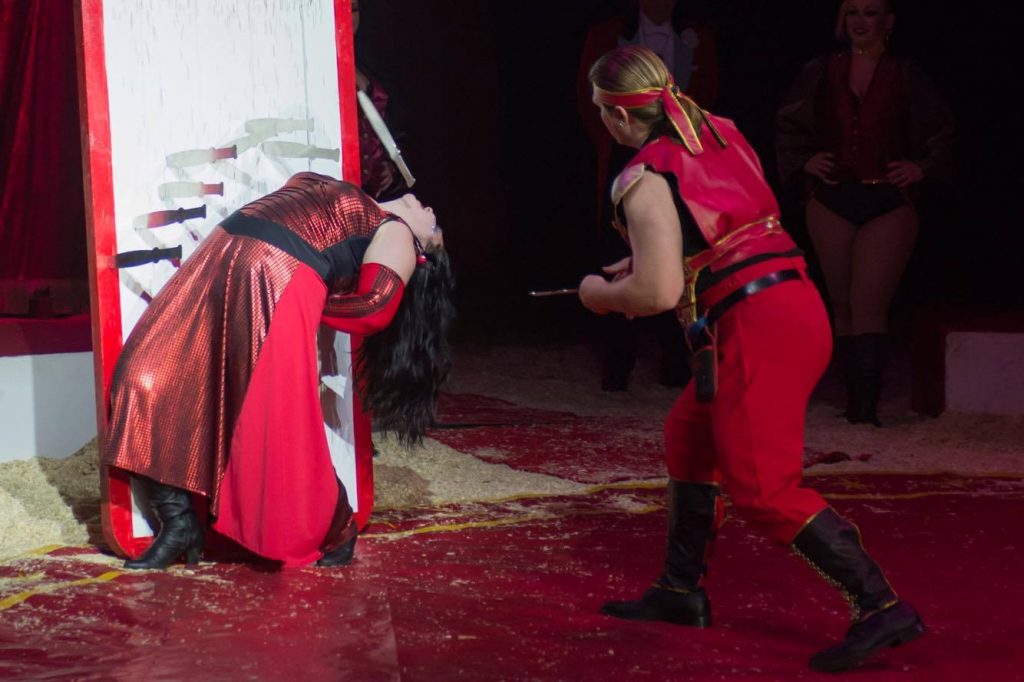 There are also the Zulu Warriors with an acrobatic tumbling act that includes human pyramids and hoop jumping.
Bolas Argentinas are Gabriel and Germaine who make the tradition of throwing weapons (bolas) their own in a dangerous display of daring and talent. (Yes, that is Germaine Delbosq performing again, this time with her husband and her daughter.)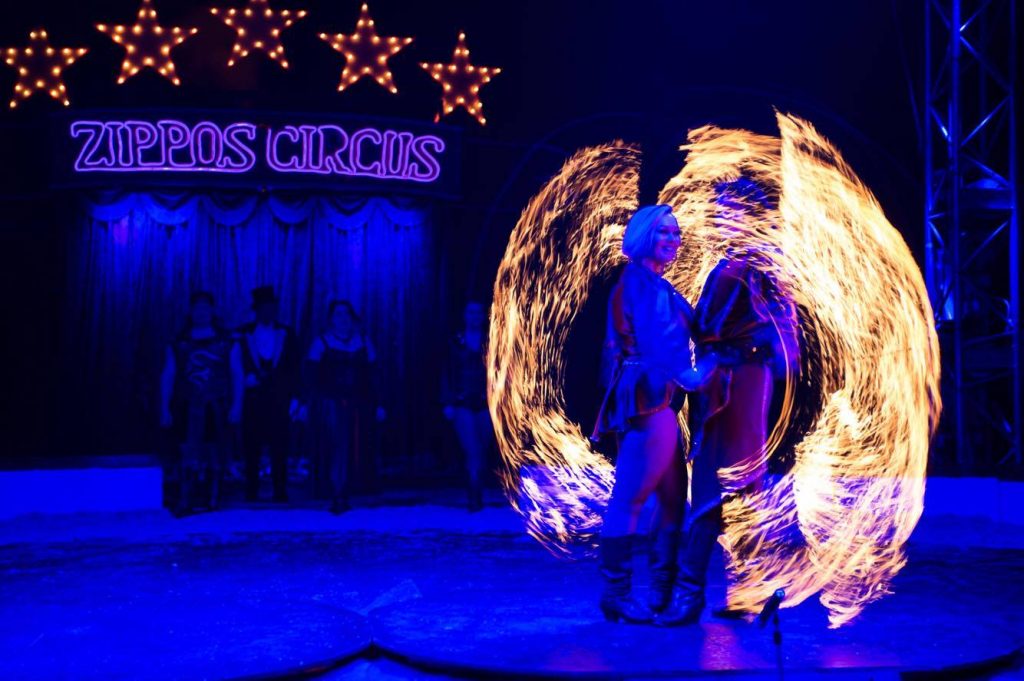 And Juma is a new African contortionist act that will have you squirming and squealing as he twists his body in ways that really don't seem possible.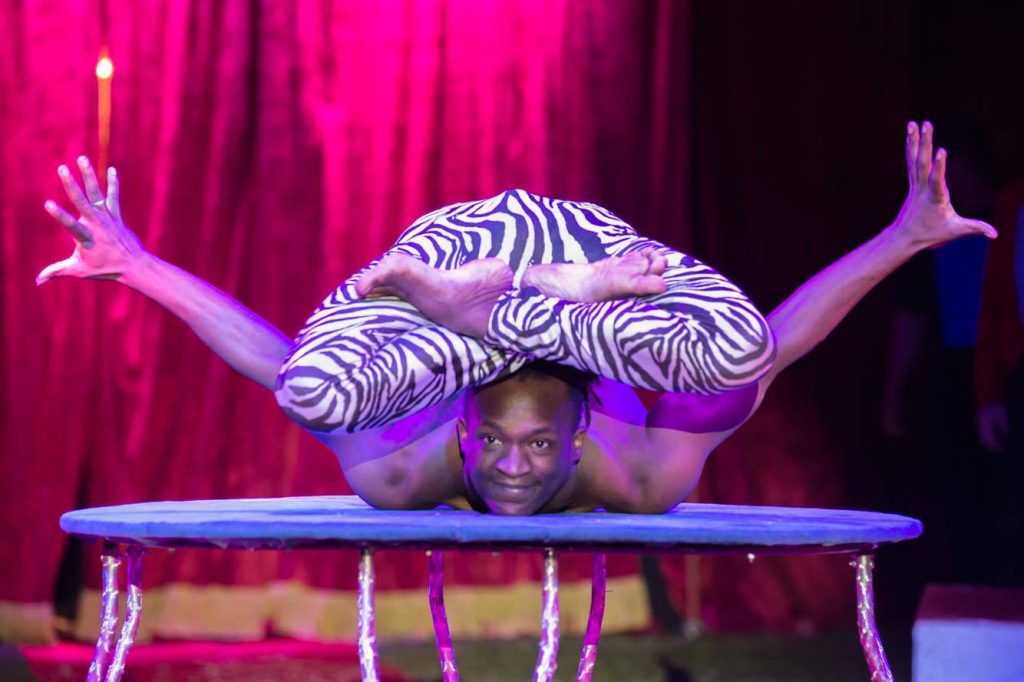 For those that know and love Zippos Circus, you'll be pleased to hear Norman has his budgies – an act that makes me ridiculously happy every year.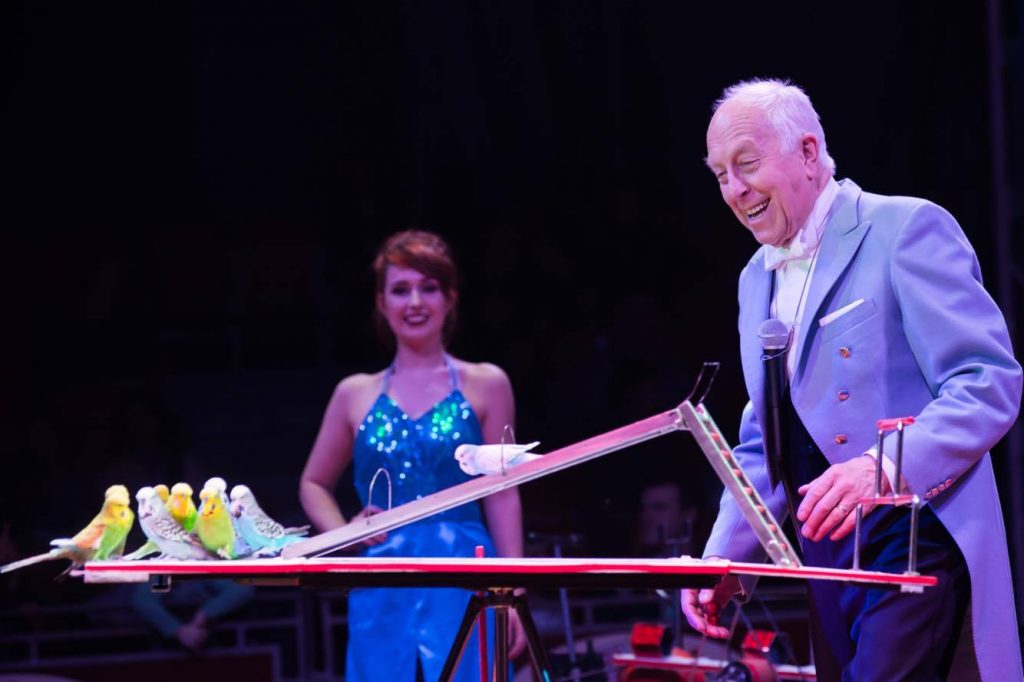 And back by popular demand are the Brazilian Lucius Troupe with their Globe of Death act.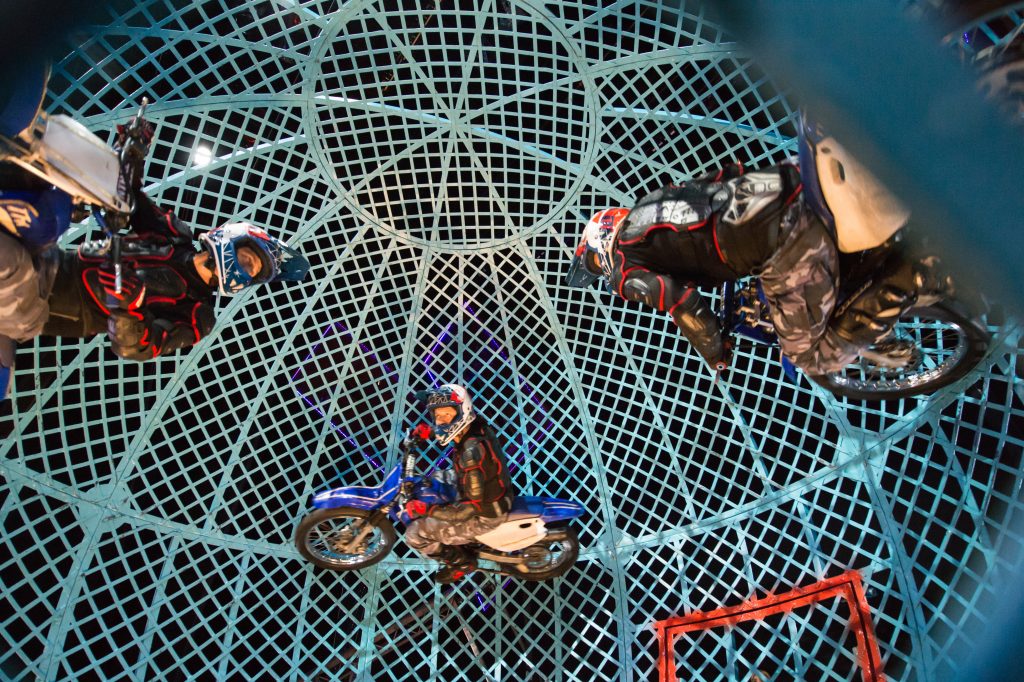 Inside the raised metal sphere the motorbike riders zoom at up to 60mph! The lights go out and they keep on going. The globe separates in the middle and they keep on going. It really is an extraordinary act with real danger.
The Tour
The Zippos Circus Jigit! tour started on 5 April at Blackheath, south London, and tours nationwide to the end of October 2017. There are quite a few London venues in April and May, and hopefully more towards the end of the tour too.
Tickets start from just £9 for adults (15 years and over) and £7.50 for children. Seats for the 'first night' Preview Show at each location are available for £7.50. (It's exactly the same show; they simply like to offer a really good deal to those who come to the first show.) Kids under 2 go free if they don't occupy a seat.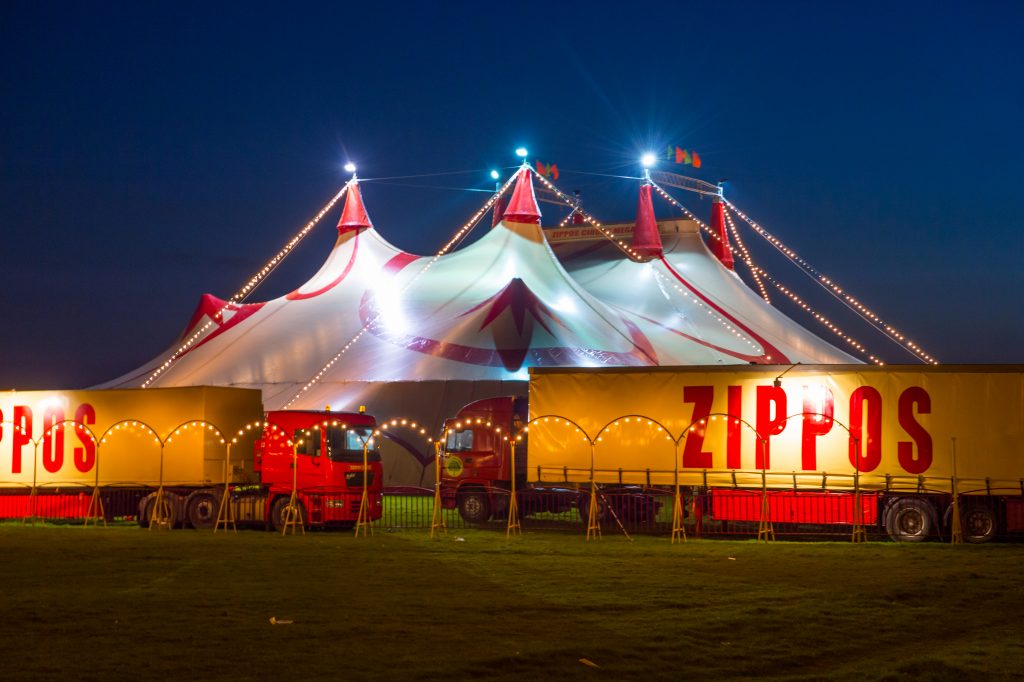 Open House
If you're still unsure about seeing a circus with animals let me tell you about the Animal Open House sessions. At each location a morning is set aside for the public to come into the circus tent and meet the animals and their trainers. We can ask questions about training methods and see where the animals live as Zippos Circus is committed to proving that animals can be treated with as much as respect as the human performers.
The dates are listed under the Tickets section on the official website although you don't need a ticket (click on the 'Book now' button for the location you're interested in for the Animal Open House date plus all the show dates and times). Local children's groups are welcome to attend; just send them an email if you're bringing a group.
I've attended the Animal Open House sessions a few times and have always been impressed at the bond between the animals and their trainers.
The sessions are usually run by Norman Barrett so you get a chance to speak to the legendary Ringmaster too.
For more information and to book tickets see www.zippos.co.uk.