Foodies love to know the provenance of what they eat and drink, and many enjoy meeting the makers. Local produce is preferred and it's what makes Farmers Markets so popular each week. Yet there are some products we simply don't expect to be made in England.
If I told you there are vineyards and an award-winning winery close to London you are likely to be surprised. But I can confirm it's true as I've been to The Chiltern Valley Winery & Brewery and can tell you what a hidden gem it is.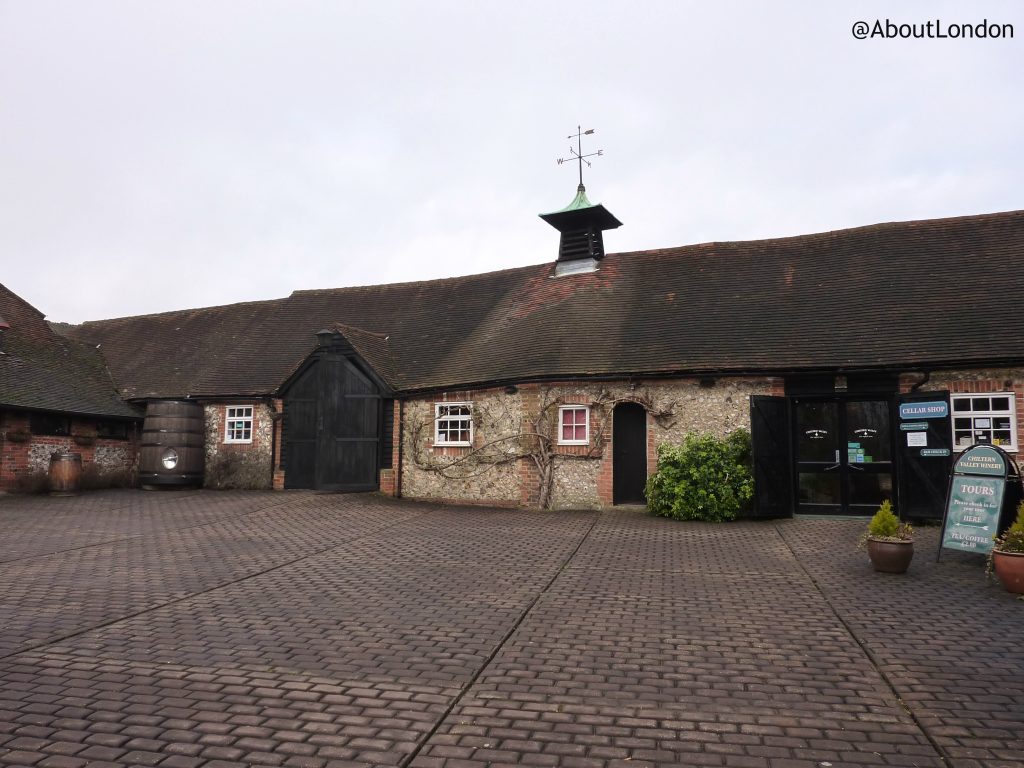 Location
The Chilterns are close to west London and The Chiltern Valley Winery and Brewery is only about 40 miles away. Although it's not far the landscape is a huge contrast to the city. The winery is in an official 'area of outstanding beauty' overlooking the alluring Hambleden Valley near Henley-on-Thames in Oxfordshire.
It's a peaceful location that's so tranquil you may want to stay. And that's OK because there's a Farmhouse B&B here too so you can.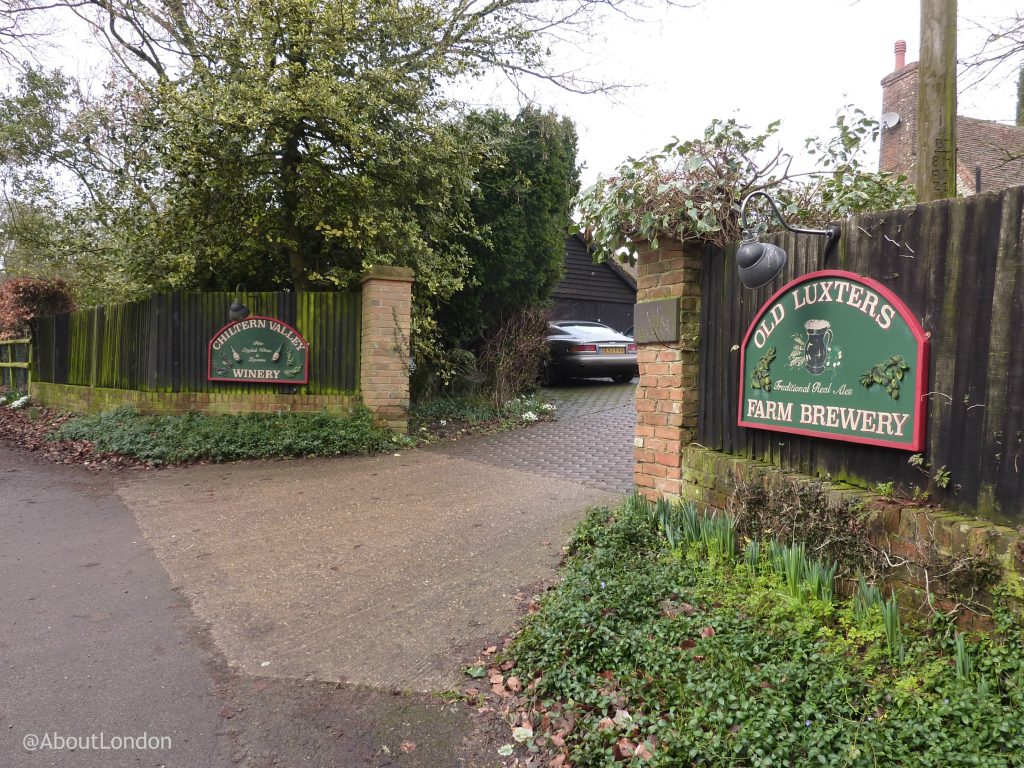 About The Chiltern Valley Winery & Brewery
The Chiltern Valley Winery and Brewery has vineyards and produce and bottle wines, real ales and liqueurs here too. There's a popular Cellar Shop plus tours and tastings on most days. There's also the B&B, an events barn and a cookery school. And it all happens in long-established farm buildings.
Traditional production methods are used for all the wines, ales and liqueurs. This has reaped rewards as they have received over 70 national and international awards. Its microbrewery was the first in the UK to hold a Royal Warrant as they supply Buckingham Palace.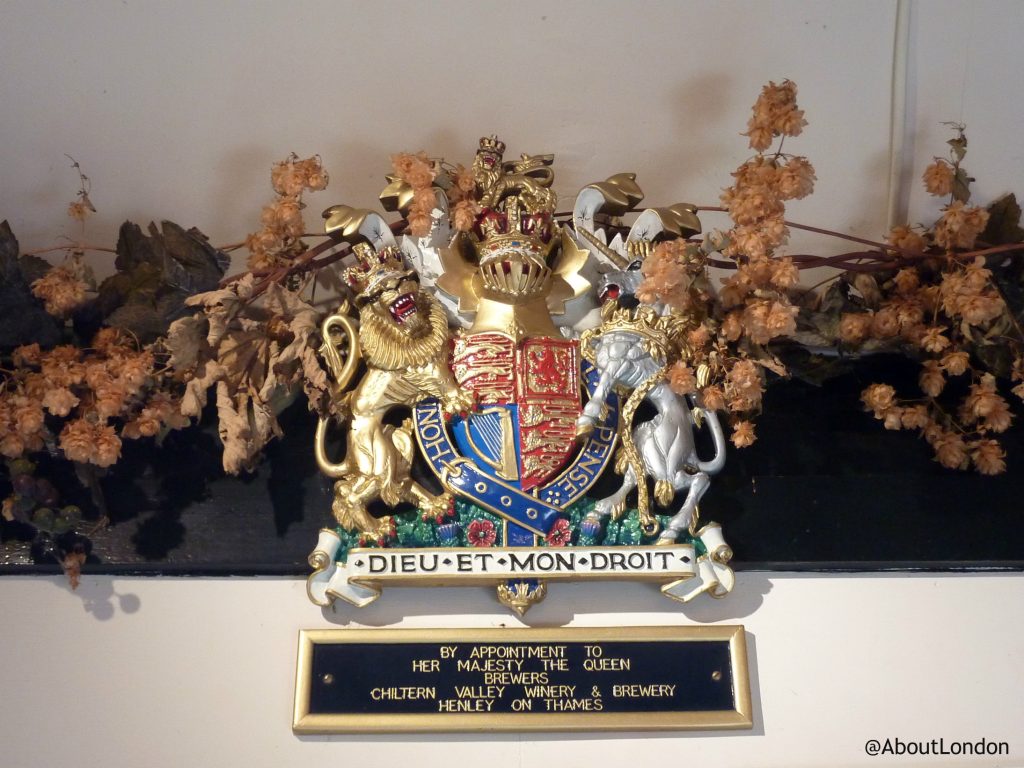 Winery
This was the first part of the business and was established in 1980 when David Ealand purchased the Old Luxters Farm. It had been a pig farm but it was initially bought as a family home.
After surveying the land, Mr Ealand was informed that the soil was ideal for growing grapes or rhubarb. And when it was discovered that grapes do not actually need hot weather to grow well (this is still England!) the first vineyard was planted in 1982.
Two years later they got the first harvest and now produce an increasing range of fine wines with an enviable reputation. They use the latest wine making techniques and equipment to combine a respect for tradition with minimum interference to the natural processes.
The business is now run by David Ealand and his son Donald Ealand, and the 4 acre site is now 2.5 acres under vine.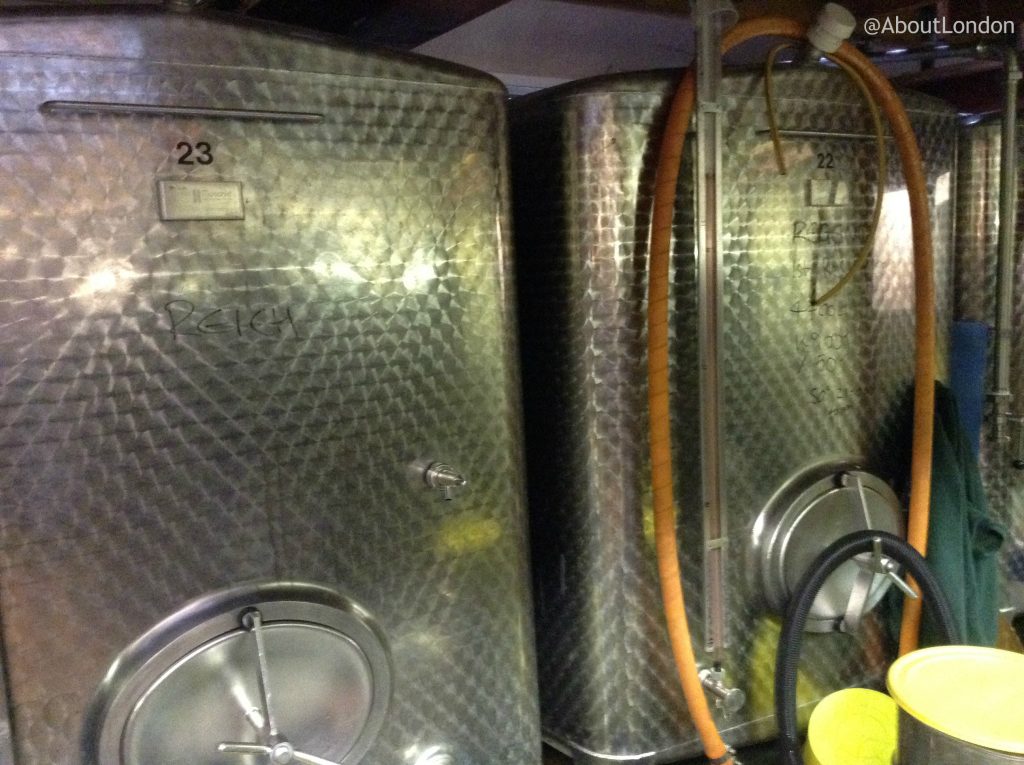 As Mr Ealand's knowledge grew he was able to help establish many more vineyards in the area. And, as they have production and bottling on site, the winery now produces wines for other vineyard owners. Growing the grapes is one thing but you need a good winery to convert grapes into palatable, bottled wine.
Old Luxters Brewery
Established in 1990, this independent mircrobrewery was the first in the UK to hold a Royal Warrant.
They started brewing in 1991 and have revived the tradition of farm-brewed, full mash, real ales using wooden-clad mash tun, copper, liquor and fermentation vessels. Yet while all that sounds very traditional they also have the latest technology in sterility and temperature control.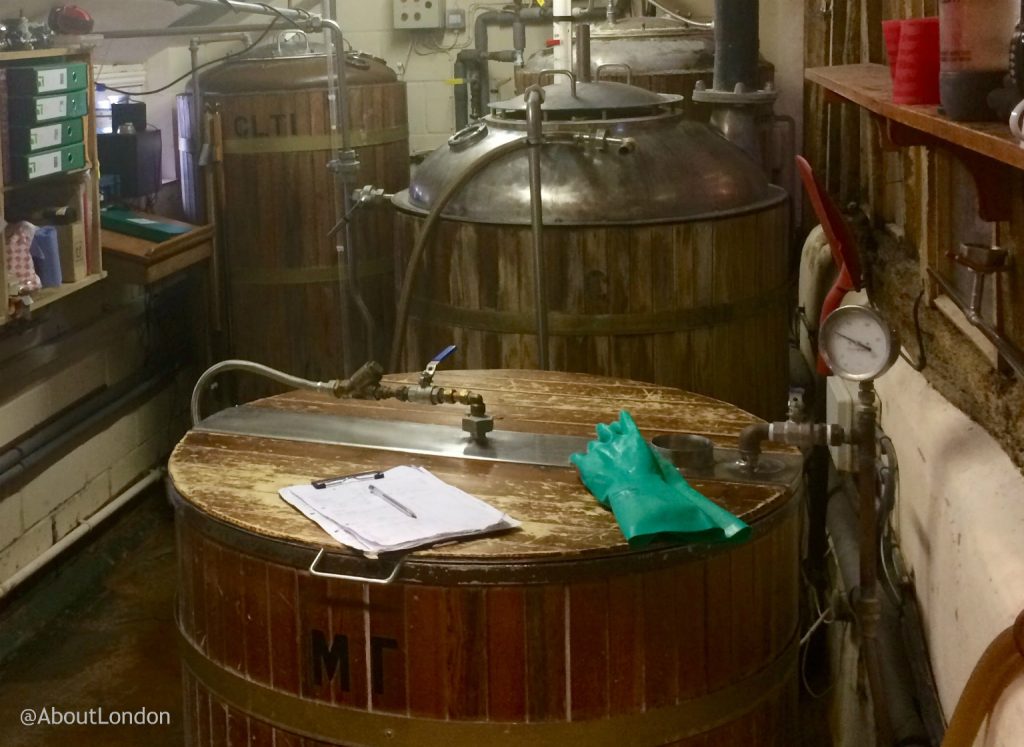 The ales made at Chiltern Valley are 'bottle conditioned'. This means that the beer goes through the fermentation process while it's in the bottle, giving it a natural carbonation.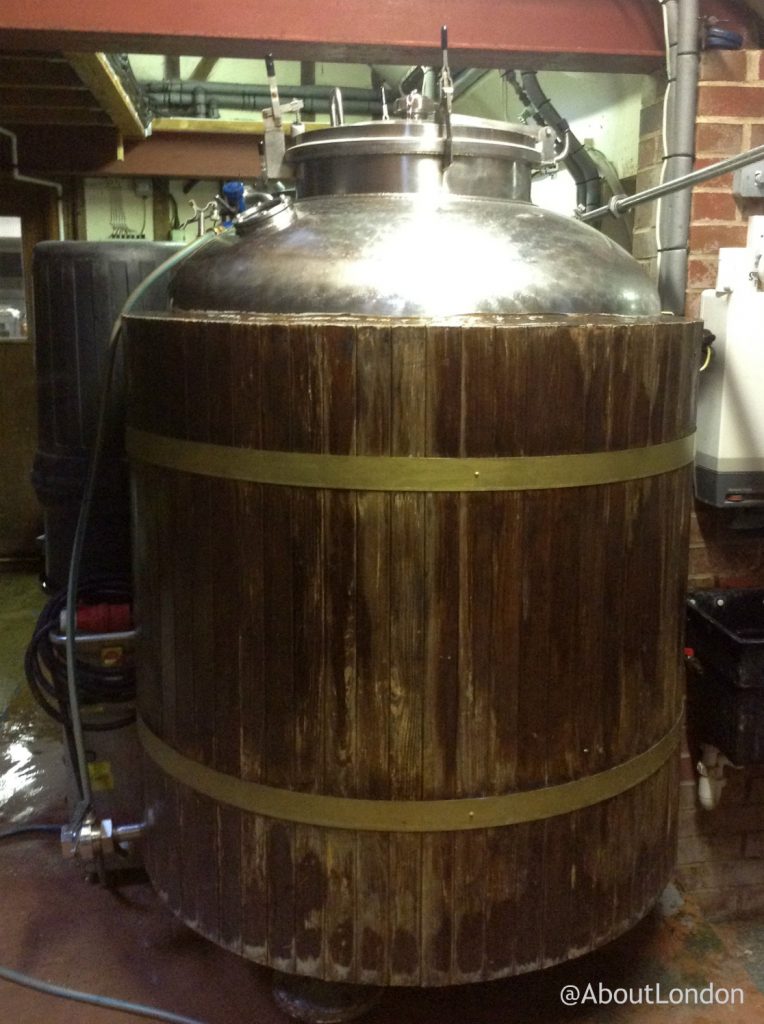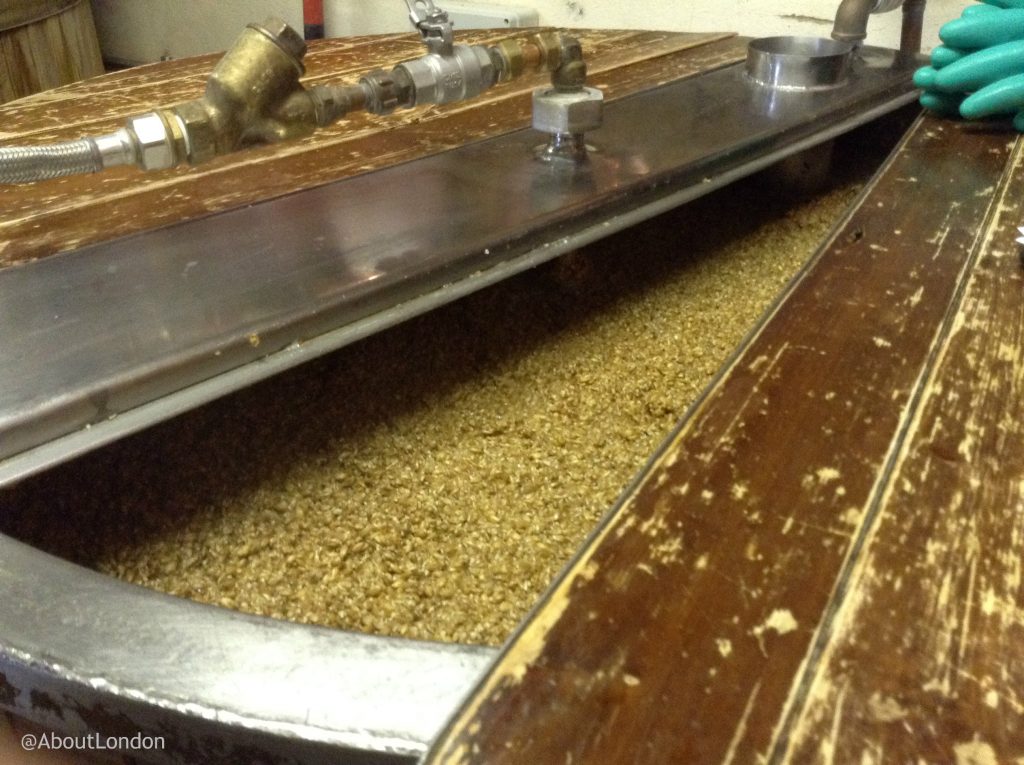 The Queen's Royal Warrant was granted in 2007. It's said The Duke of Edinburgh is partial to their strong bodied Barn Ale.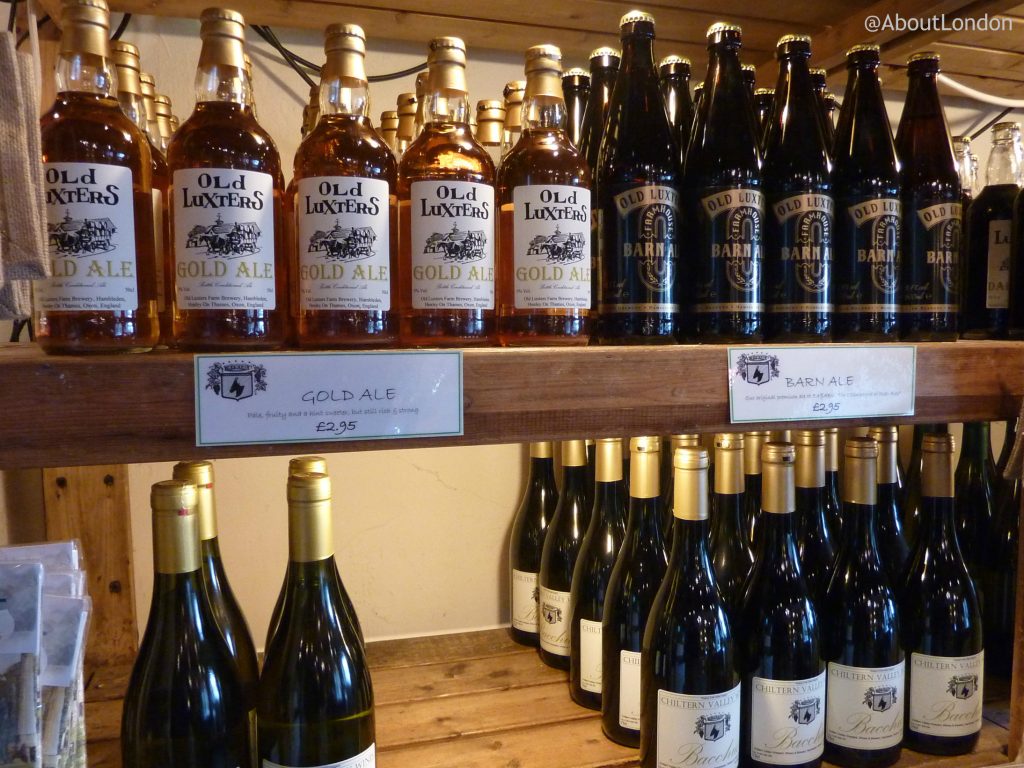 Tours and Tasting
So with all this talk about what they produce, and the traditional methods, you must be thinking 'How can I see (and taste) this all for myself?' The good news is they have been running regular tours and tastings here for over 25 years.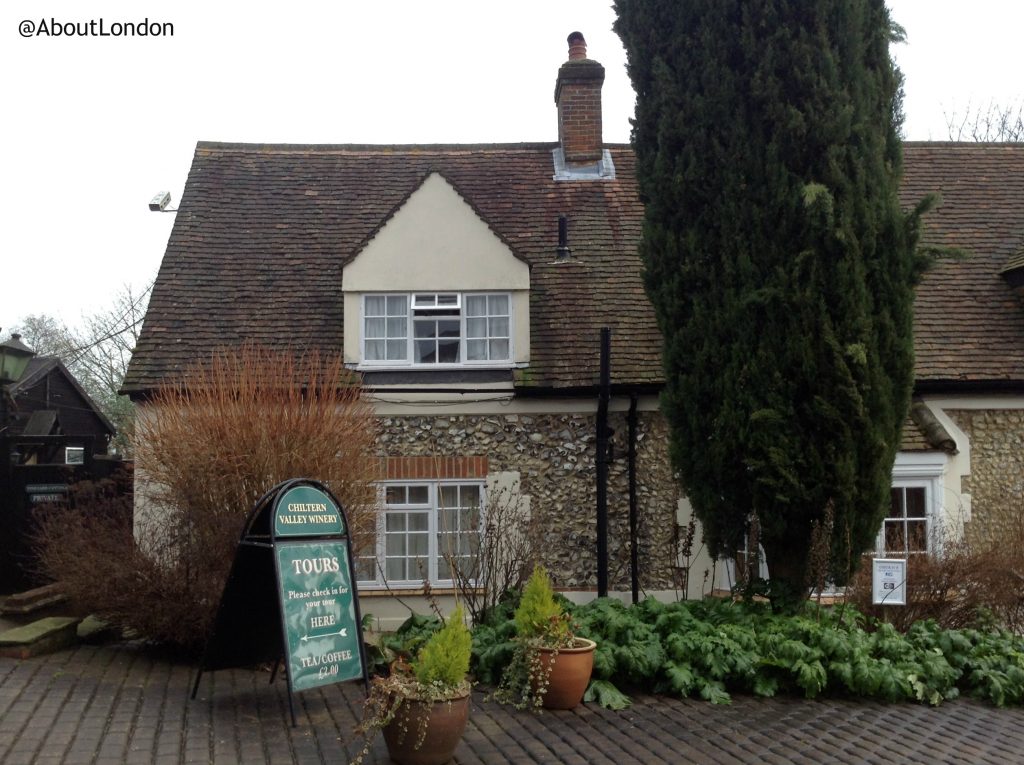 The behind-the-scenes tours take around two hours and end in the Tasting Room. During the 30-40 minute tasting you get to try four wines, four ales and four liqueurs. You may well not want to drive home afterwards so book a taxi back to Henley or (and this would be my preferred choice) book a room at the Farmhouse B&B.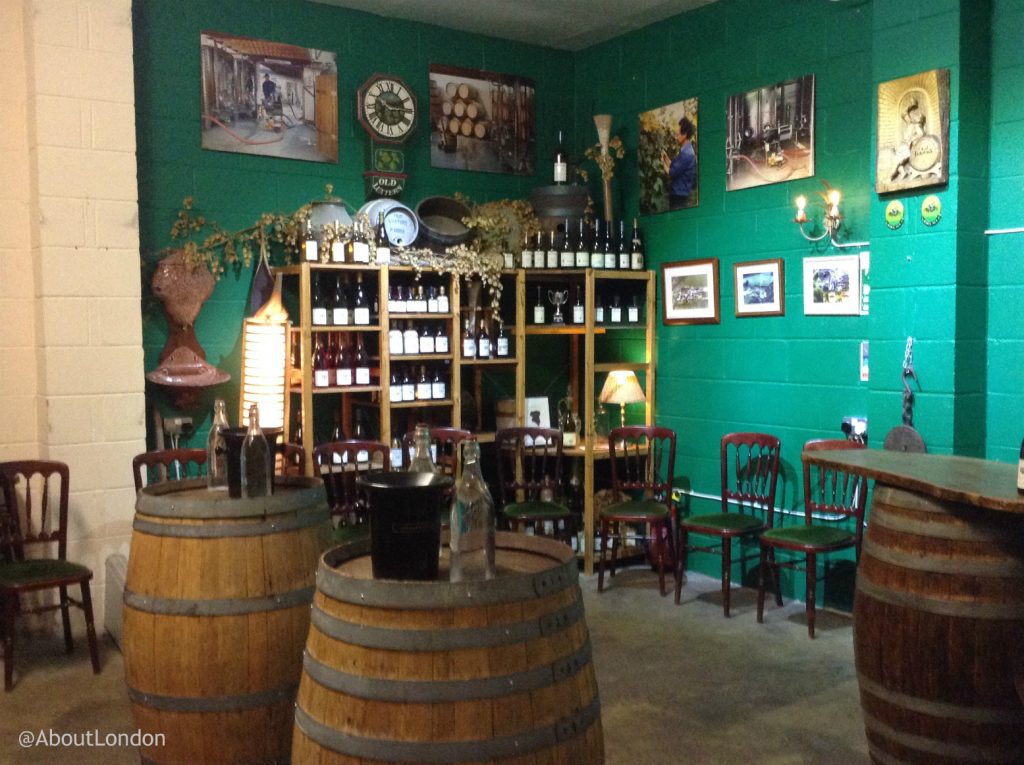 Liqueur production was added for the millennium. On the tour you'll see the production facilities for the winery, brewery and liqueurs.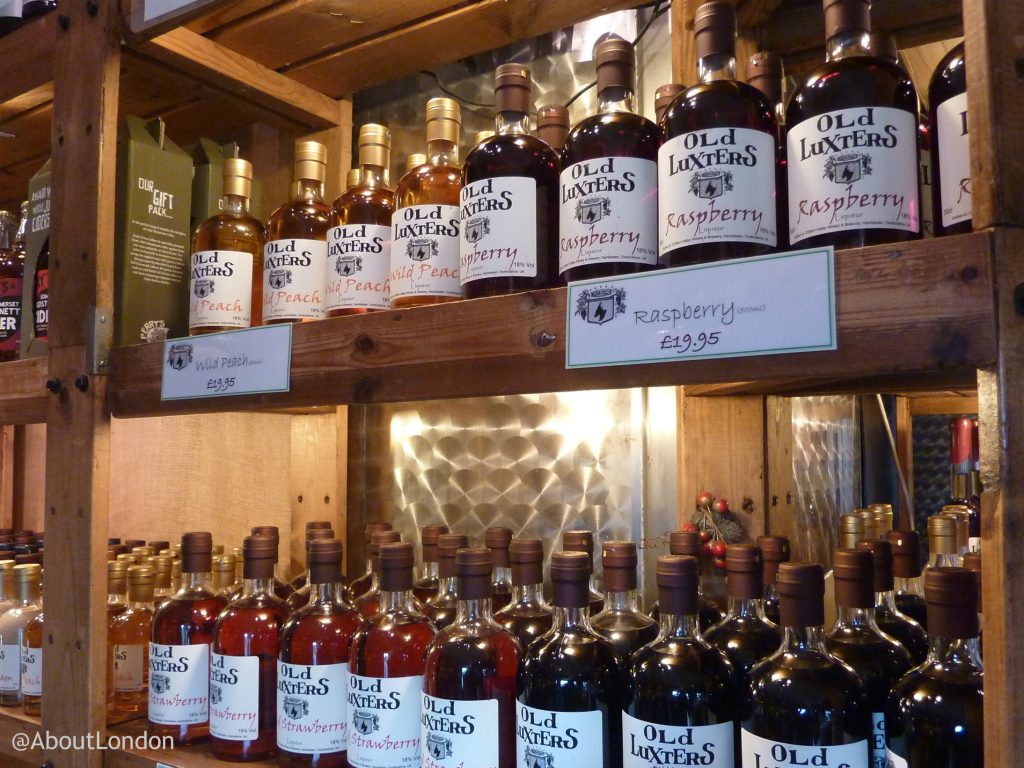 You'll see the grape pressing machinery used during the harvest and, depending on the day you visit, may see the clever bottling, labeling and capsulation machinery working that is used for the full range.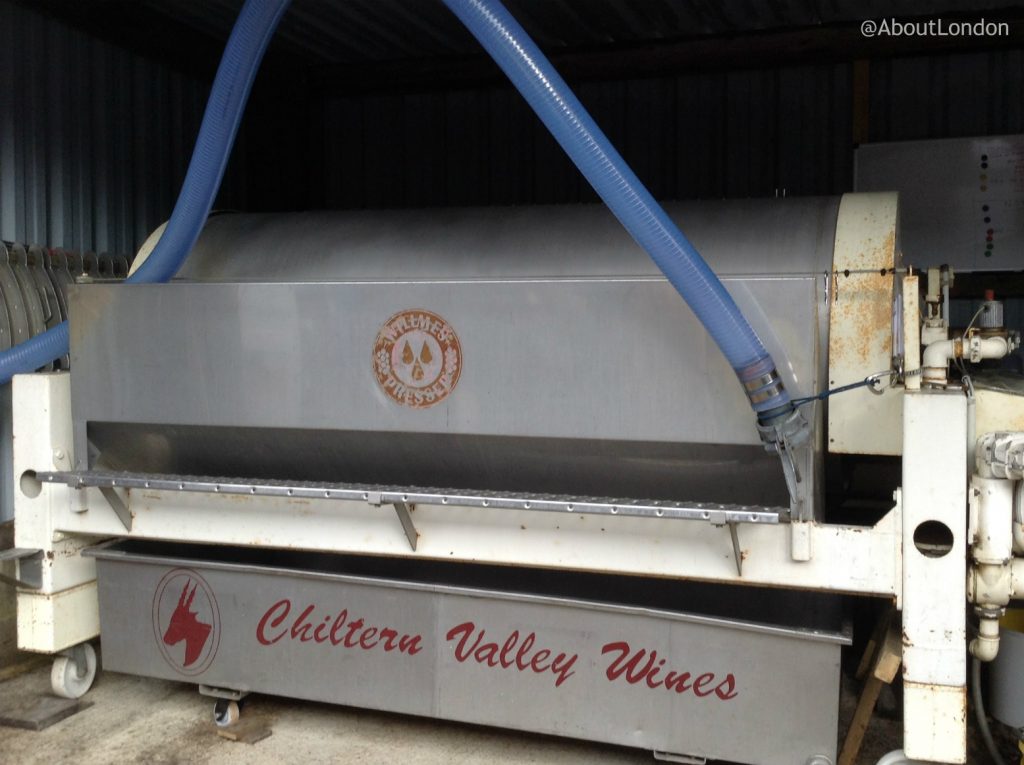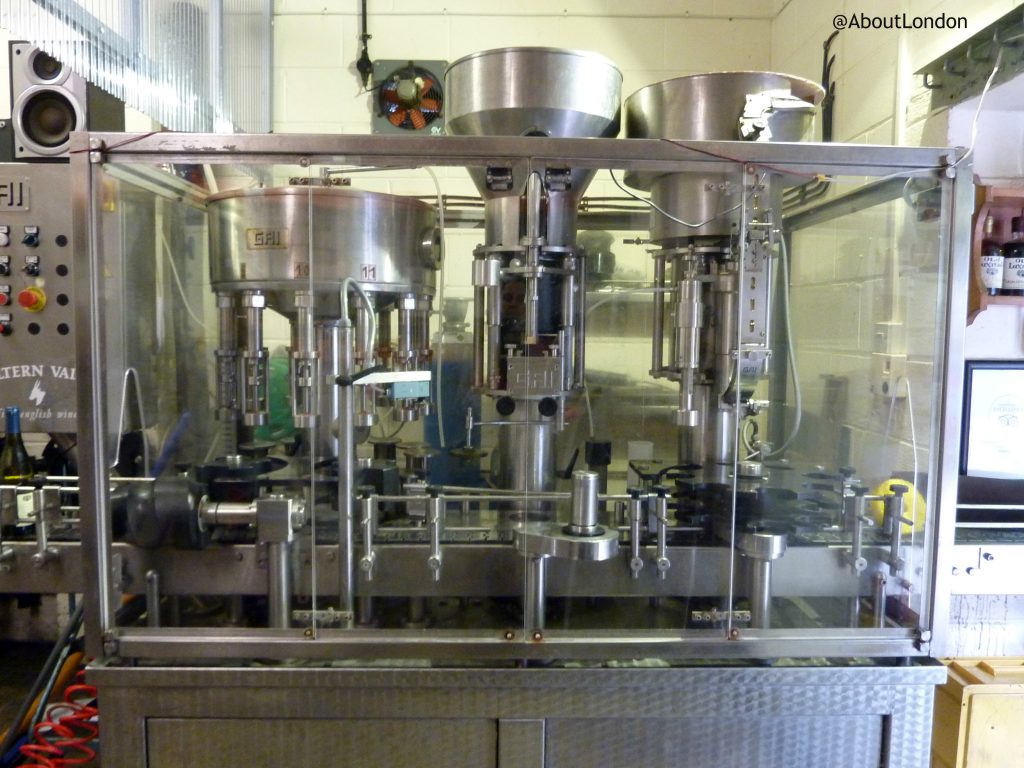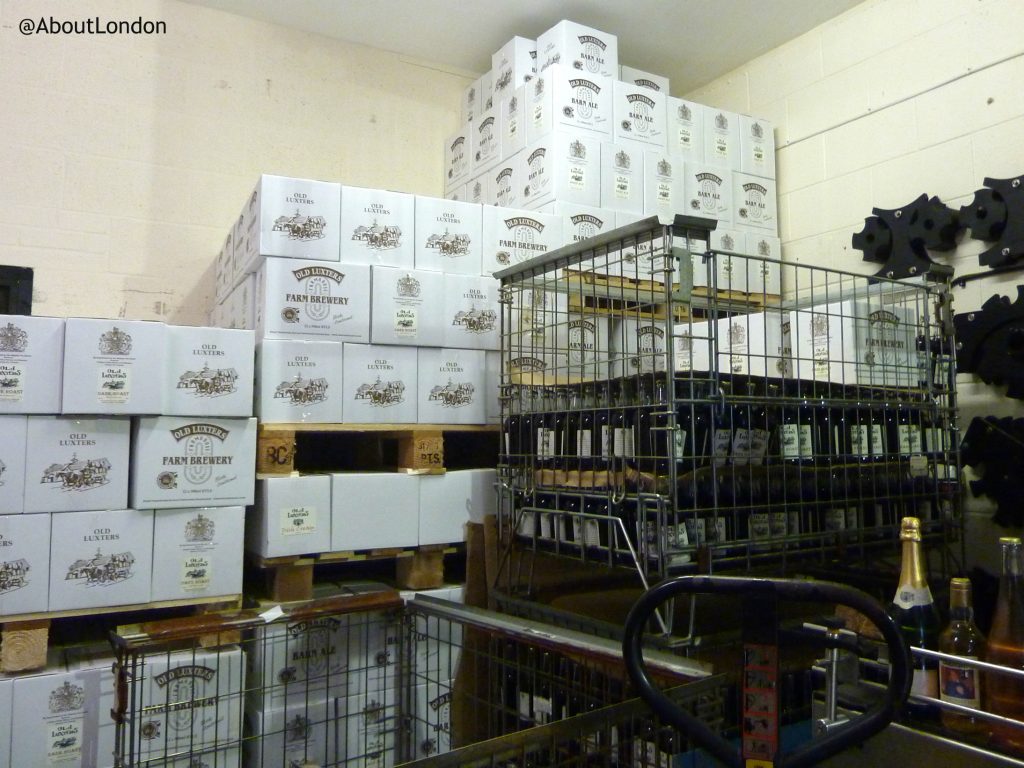 The Cellar Shop
Open seven days a week, the Cellar Shop stocks all of wines, ales and liqueurs plus locally made preserves, chutneys and honey and more specialist food produce. The Cellar Shop has connections with many local companies including a local charcuterie that supplies 'Venison with Old Luxters Sloe Gin' and 'Beef with Chiltern Valley Pinot Noir'.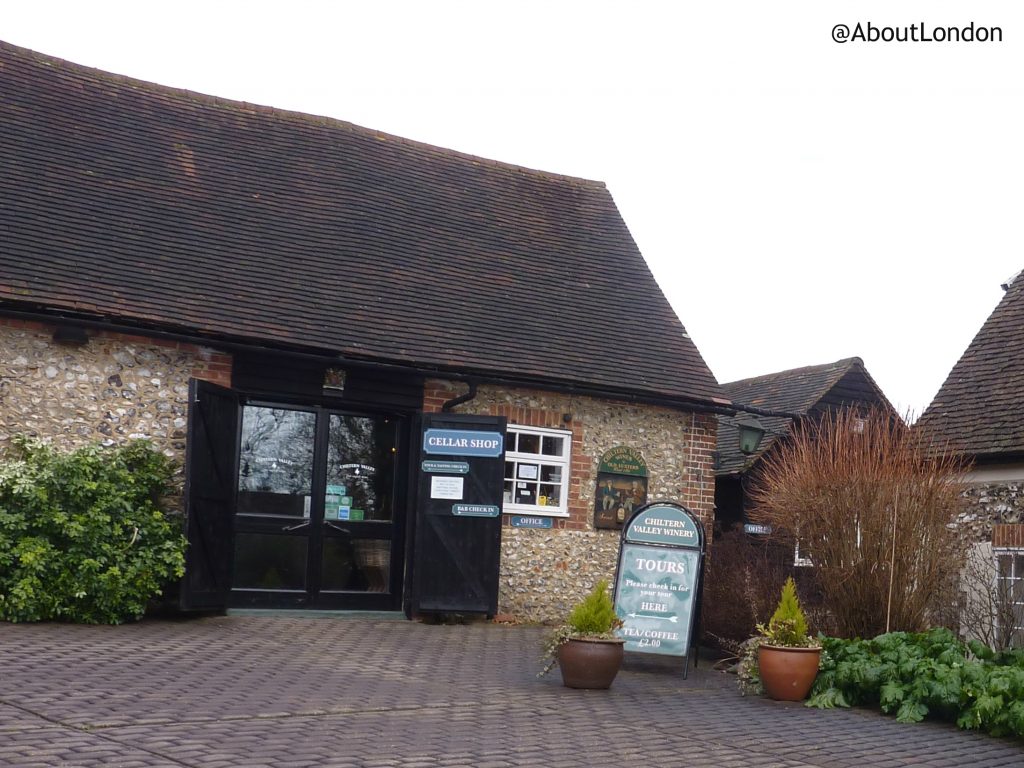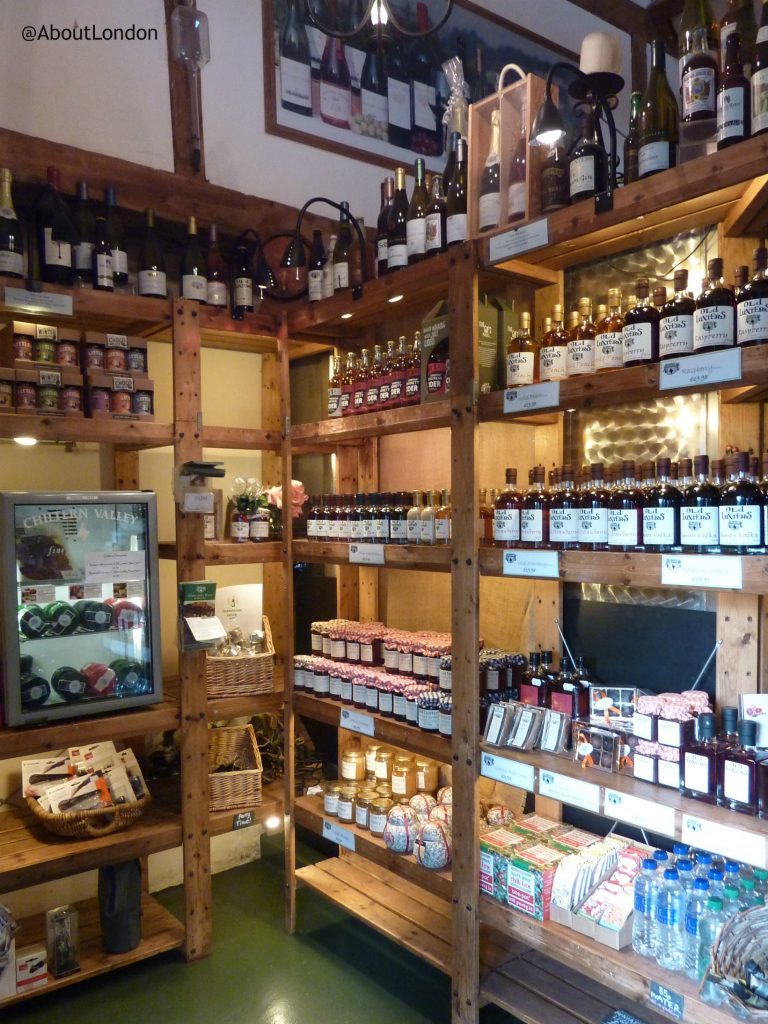 Old Luxters Barn
This space is popular for weddings and private events. It's an 18th century converted barn that was where the pigs lived when the Ealand family bought the farm.
Cookery School
This is the newest addition at Old Luxters and, quite rightly, gives you a fresh insight into how wine, real ale and or liqueurs can transform the taste of food – either as part of the recipe or when enjoyed by the glass to accompany a meal.
The classes take place in the Farmhouse and you get to select some of the ingredients to be used from the Farmhouse kitchen.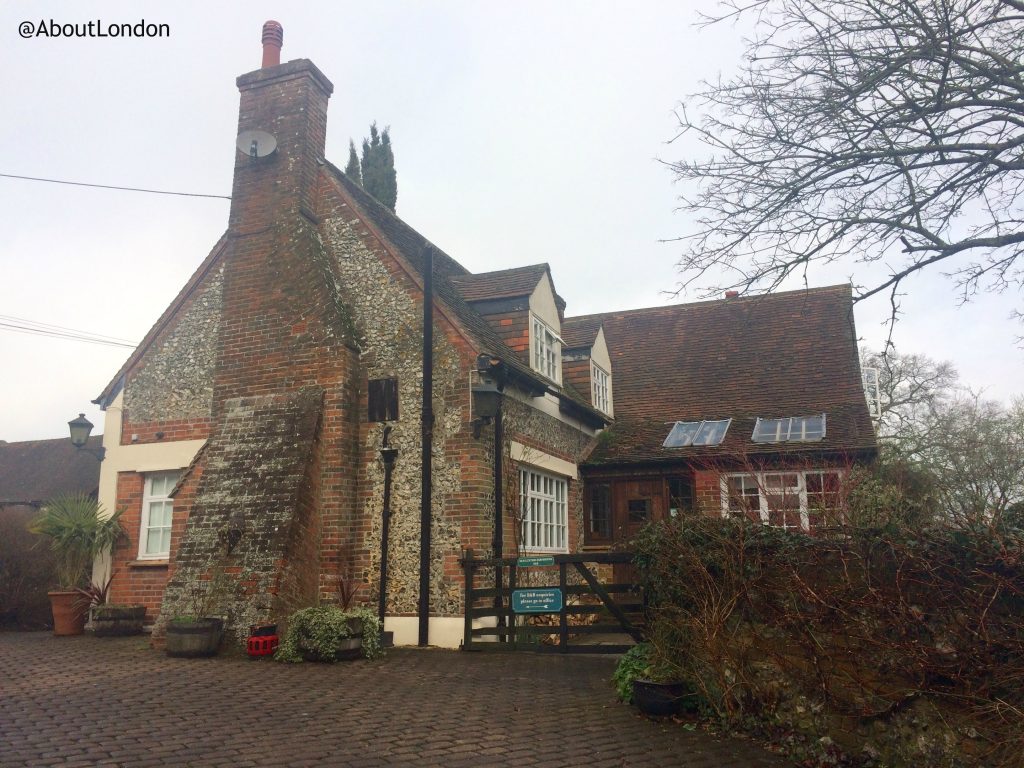 Farmhouse B&B
I've mentioned the B&B a few times and that's because I stayed there so know what a great place it is.
Set in the Chiltern hills, Old Luxters Farmhouse is a traditional brick and flint house with picturesque views over the garden, vineyard, and Hambleden Valley beyond.
The Farmhouse has only four bedrooms with an extra in the Pool House Suite which is a private area with sole use of the pool, sauna and hot tub.
Even though I travel so often I rarely sleep well away from home, so I was pleased to wake so refreshed from my night in the Garden Room. I had arrived quite late in the day so hadn't seen the view until the morning. When I opened the curtains there was the vineyard and valley before me. A wild pheasant was walking in the garden and, when I opened the window, the birdsong was incredible.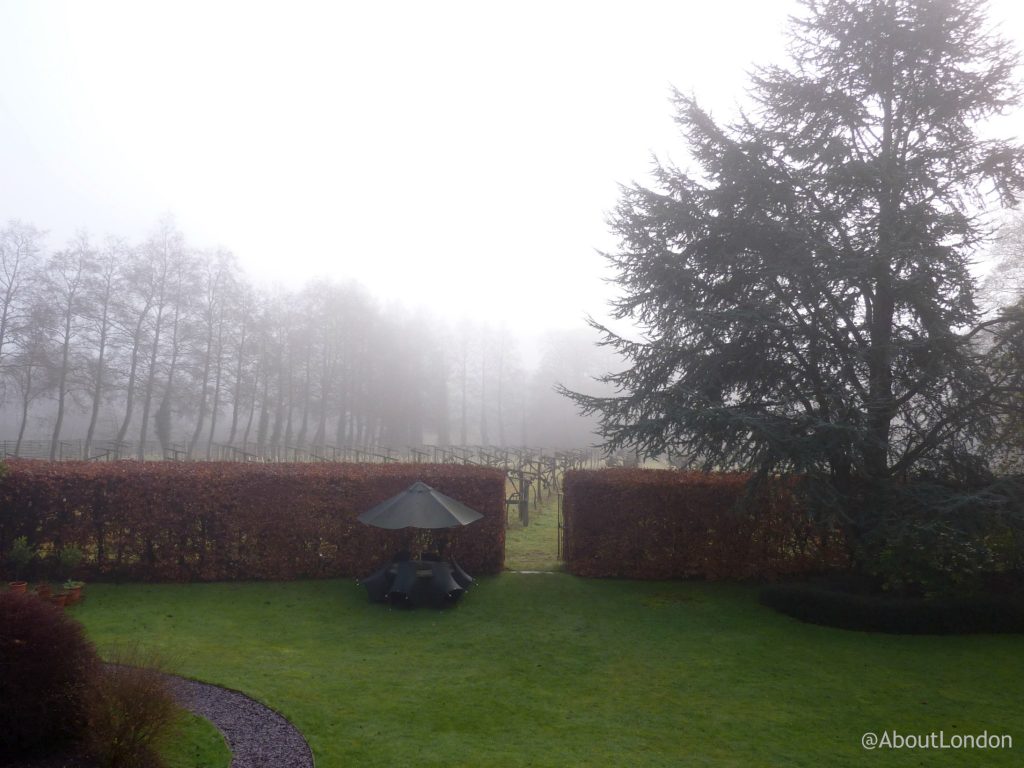 Breakfast is included in the price and my 10 year old managed to eat a full cooked Farmhouse English breakfast as it was too good to leave anything on the plate.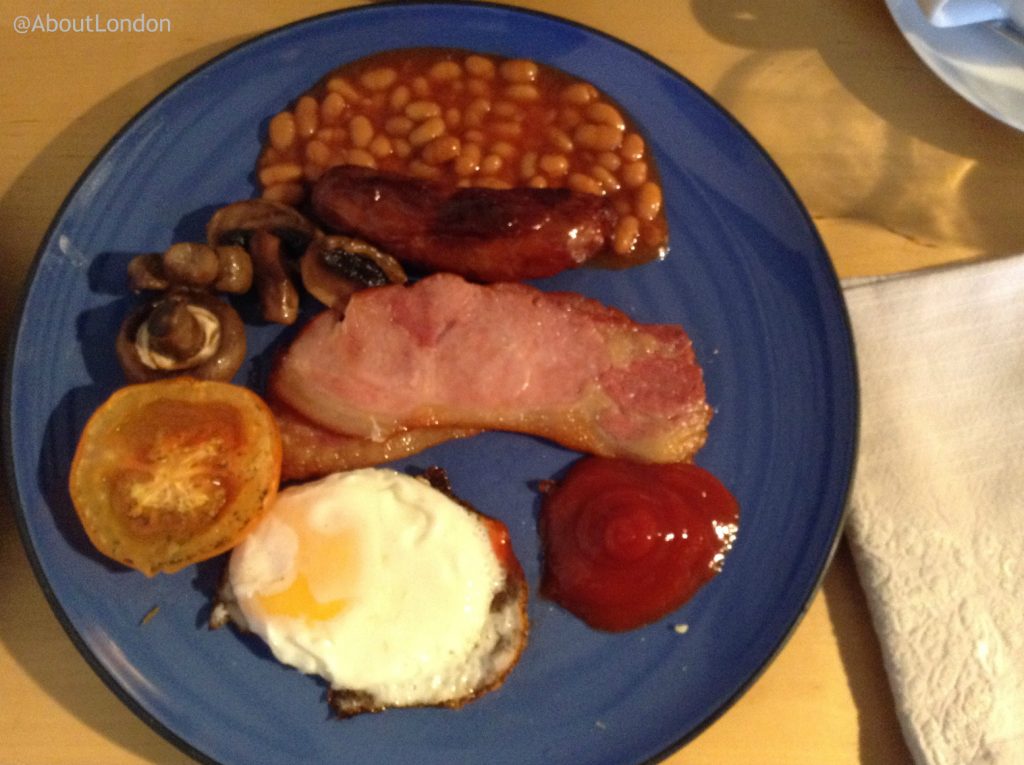 The B&B can provide lunch and dinner, and the courtyard tables are popular for tapas and wines in the summer months.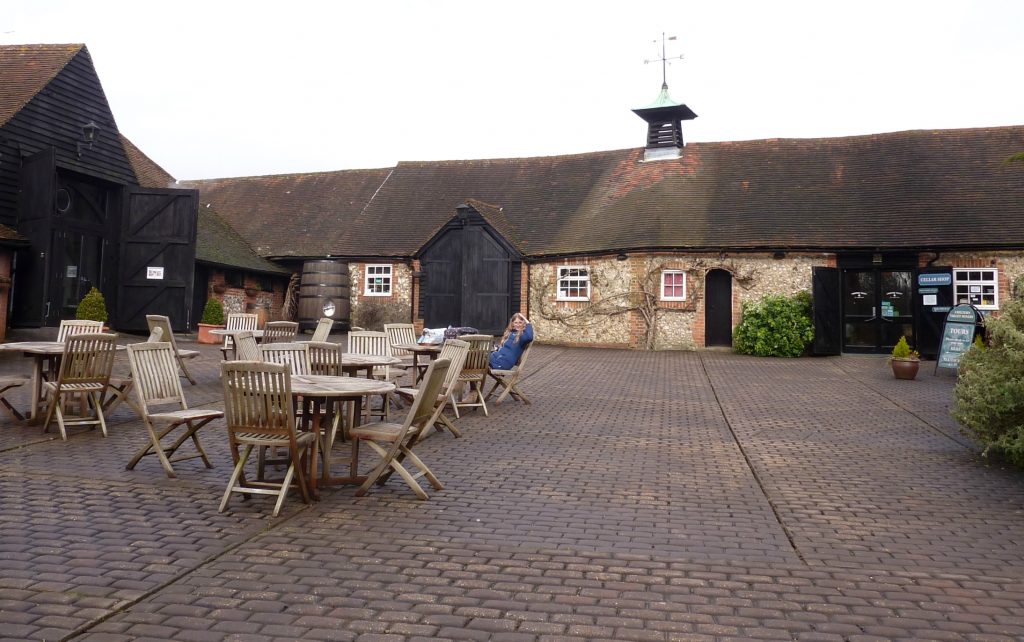 Hambleden Valley
This is an idyllic area to explore with stunning countryside and quintessential English village pubs.
It has provided the location for numerous period film and TV productions including Midsomer Murders, Chitty Chitty Bang Bang, 101 Dalmatians and Tim Burton's Sleepy Hollow.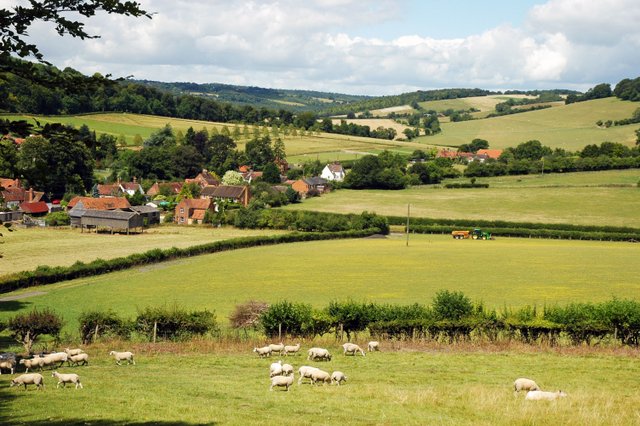 If you want to dine nearby, The Stag & Huntsman in Hambleden village has Chiltern Valley wines and ales, as does The Frog at Skirmett. There's also The Chequers Inn in Fingest and The Bull & Butcher in Turville. All are a short drive or taxi ride from Chiltern Valley Winery and Brewery, and all have a good reputation for decent dining.
Chiltern Valley Winery & Brewery – Contact Details
Address: Chiltern Valley Winery & Brewery, Old Luxters Vineyard, Hambleden, Henley-on-Thames, Oxfordshire RG9 6JW
Official Website: www.chilternvalley.co.uk
Tel: 01491 638330
To get there from London by public transport, you need to get a train from Paddington to Henley-on-Thames (via Twyford) and it's then a 10 minute taxi ride (Henley Taxis: 01491 57 42 22).
I combined a visit here with afternoon tea at Danesfield House (a short taxi ride away).
Disclaimer: As is common in the travel industry, the writer was provided with complimentary services for review purposes. While it has not influenced this review, AboutLondonLaura.com believes in full disclosure of all potential conflicts of interest.