Update: I've been back to clueQuest. Do see my cQ ORIGENES escape game review!
clueQuest opened in London in 2013 and I last tried a clueQuest game back in 2014 when they were based near Liverpool Street/Spitalfields. Now in a much expanded location near King's Cross I went with a team to try the hardest level game they have: Revenge of the Sheep.
clueQuest is a live escape room game. (I've also played Time Run, Enigma Quests, Enigma Escape and The Escape Hunt.) Teams of 3-5 players get locked in a room for 60 minutes and have to solve puzzles to undo locks to escape in time.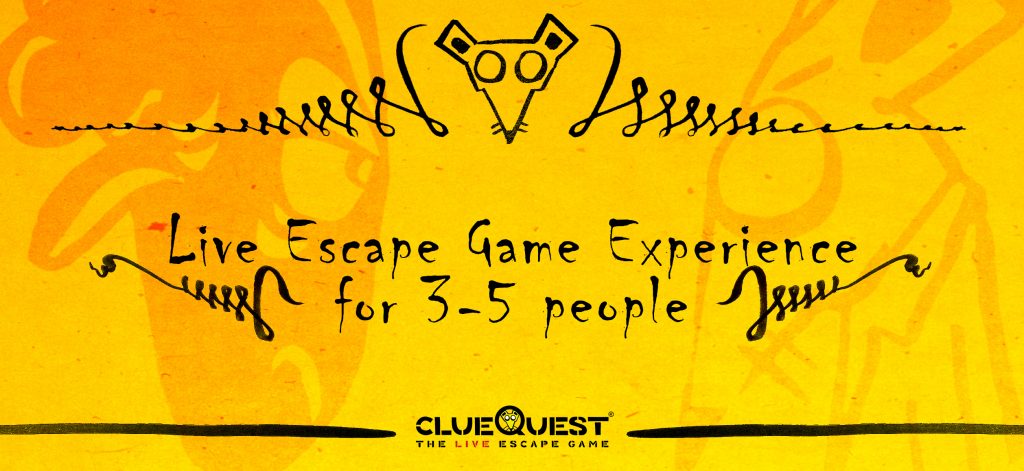 Book online and you'll get an email confirmation and a reminder email a few days before your game (not under 12 hours before like others games. I'm looking at you Time Run.)
There are nine game rooms so it can be busy in the Reception area. There are three levels of game to try and we tried Revenge of the Sheep (Sheep Mutator) with is one of the 'Expert' level rooms.
All of the clueQuest games have Mr Q as the big boss. In Operation BlackSheep and Revenge of the Sheep his arch nemesis Professor BlackSheep gets involved.
Before Playing
We were advised to arrive close to our booked game time as there are limited waiting facilities. There is a relatively large Reception area but with so many teams arriving at the same time it can get noisy.
Each team is allocated a host (Michael looked after us) and they do a team debrief. We had the storyline explained (Professor BlackSheep plans to turn people into sheep with his Sheep Mutator and it's our job to stop him.) Michael did a great job but it was often hard to hear him over the noise of the other teams in the Reception.
We all proved we could undo the number padlocks and came up with a team name before allocating some roles within the team: our Scribe (to hold clipboard and pen) and our Communications Expert (who took a walkie talkie to contact HQ, if needed).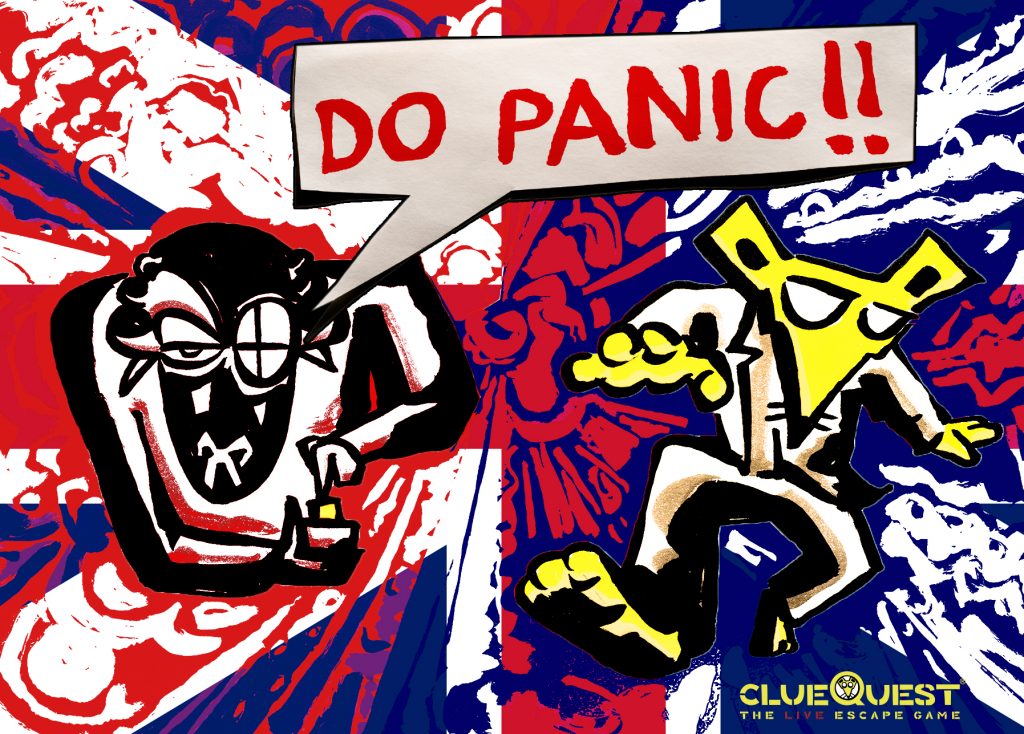 Playing the Game
Our host led us to our room and showed us where to put our bags so we didn't cover any clues.
We were able to contact our host (at HQ) via the walkie talkie and he could either talk to us or have cryptic clues appear on the display screen for us to read.
We started in a small room which led to another room when we solved all of the puzzles. We did have one challenge in the first room that we all understood the concept but couldn't get the answer to be revealed so we wasted a lot of time there.
It is a high quality build in this game and nothing was broken from other zealous players.
We did feel we had to solve a lot clues (find keys, solve letter and number clues to open padlocks) and looking back we weren't really sure how they all related to the storyline. We felt it was a really good mental workout (like going to the gym for your brain) and even if the puzzles were quite random it was a lot of fun.
This game takes hi-tech to another level with augmented reality and the most incredible post box you'll find anywhere.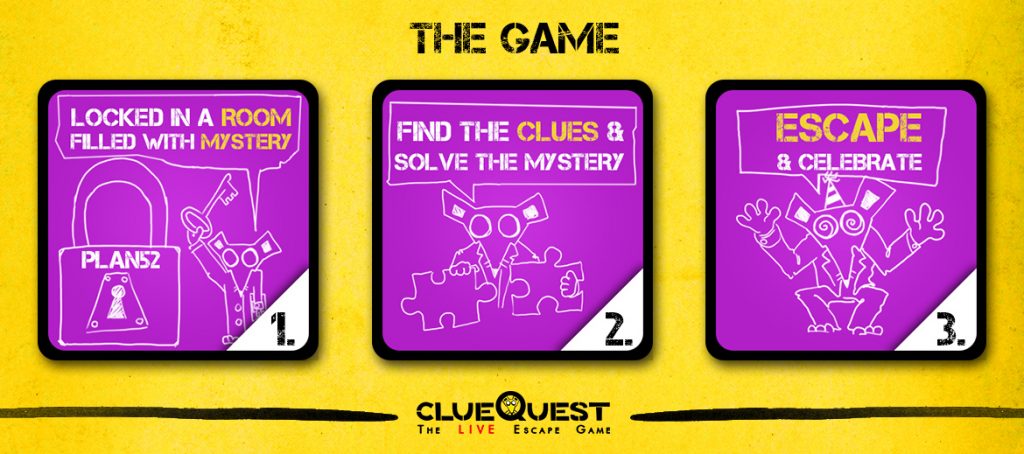 After the Game
I'll be honest we didn't escape from Revenge of the Sheep within the 60 minutes but we felt better when we heard there's a 10-20% success rate (remember, this is the 'Expert' level). Our host came to join us in the room and gave us hints to allow us to finish the challenge.
Back in Reception you get a team photo and it's printed with a copy stuck in the guest book so you can add comments but no clues.
Conclusion
clueQuest is a very professional set up and the hosts do a great job. Revenge of the Sheep is a tough game but we had fun and I'm looking forward to seeing what else these games makers come up with.
Address: clueQuest HQ is at 169-171 Caledonian Road, London N1 0SL
Official Website: cluequest.co.uk
Disclaimer: As is common in the travel industry, the writer was provided with complimentary services for review purposes. While it has not influenced this review, AboutLondonLaura.com believes in full disclosure of all potential conflicts of interest.