I haven't eaten meat since 1984 so I remember when it was hard to find a vegetarian meal when eating out. The only option for years was jacket potatoes and then terrible veggie lasagne which put me off the meal for life. Mushroom risotto (same name but completely different each time) was the go-to vegetarian meal at hotel restaurants for a few years but things are definitely improving. As a vegan diet has gained in popularity it means there is a desire for more plant-based meals when eating out so it seems like a perfect time to be reminded that tibits has been in London for over 10 years.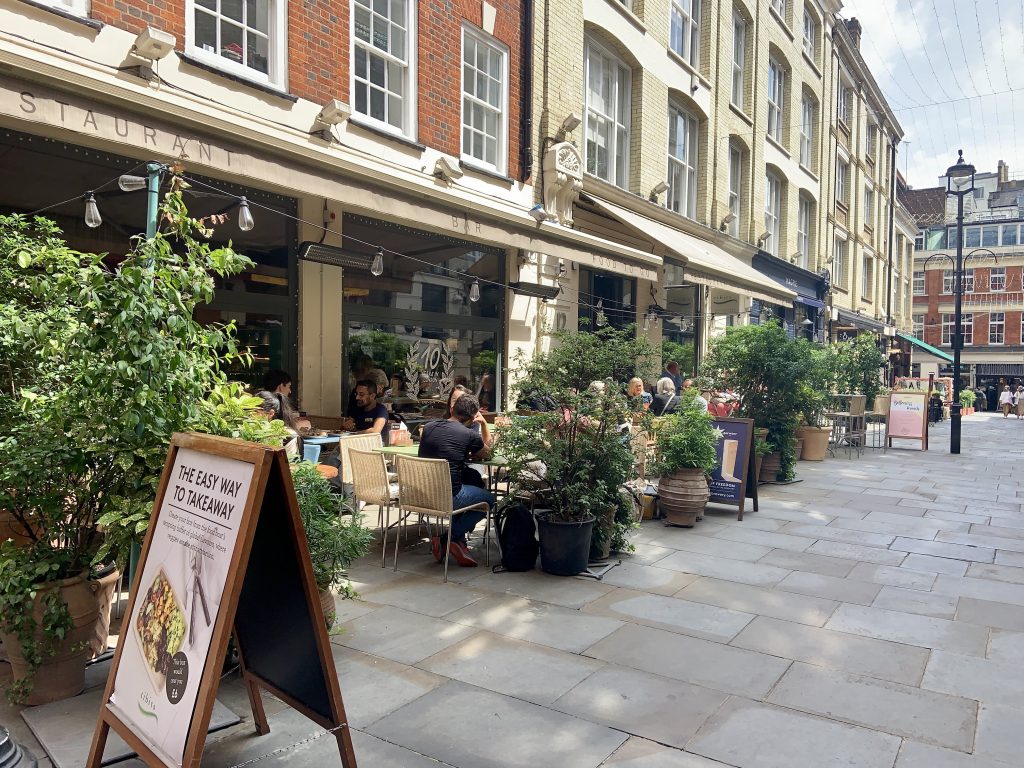 About tibits
In 2000, three brothers decided it was time for change. Christian, Daniel and Reto Frei were uninspired by the lack of vegetarian offerings in their native Switzerland. They wanted to create a delicious and fresh vegetarian restaurant where service could be as speedy as a fast food joint and as cosy as a corner cafe. With a little help from their friends Rolf and Marielle Hiltl, owners of the oldest vegetarian restaurant in the world, they opened the first tibits, in Zurich. Since then tibits has become one of Europe's most well known vegetarian and vegan restaurant brands with locations in Switzerland, UK and Germany.
There are two branches in London: Heddon Street is off Regent Street and near to Piccadilly Circus, and Bankside is near to Tate Modern and Shakespeare's Globe. Both offer fresh, healthy and enjoyable vegetarian and vegan food and drink. The menu changes regularly for the season, and there are over 40 dishes on offer daily on the 'Food Boat'. (The dishes are laid out on a boat-shaped serving table.)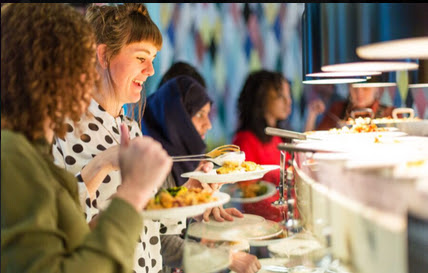 They Do Things Differently
This isn't like other restaurants as here you choose your food and then pay by weight. That means you can choose exactly what you want and the amount you want. We used to think of this just as 'getting what you really wanted' but it also reduces food waste so is an excellent idea.
Here's how it works:
When you arrive you need to wait to be seated.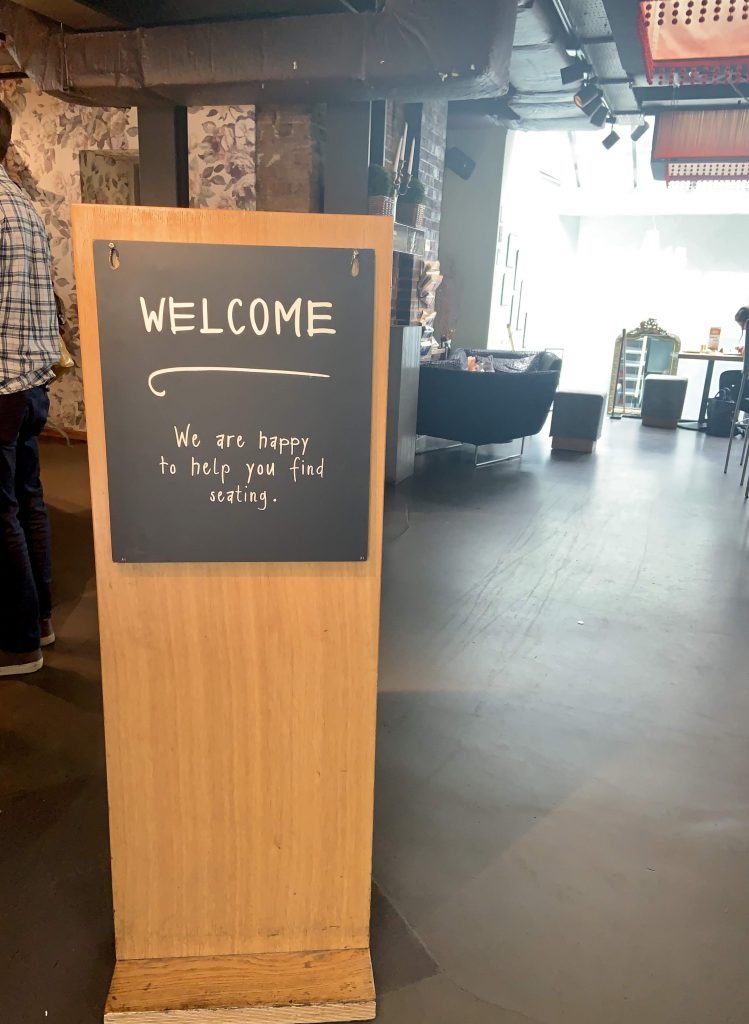 Once allocated a table, you collect a plate and serve yourself from the Food Boat.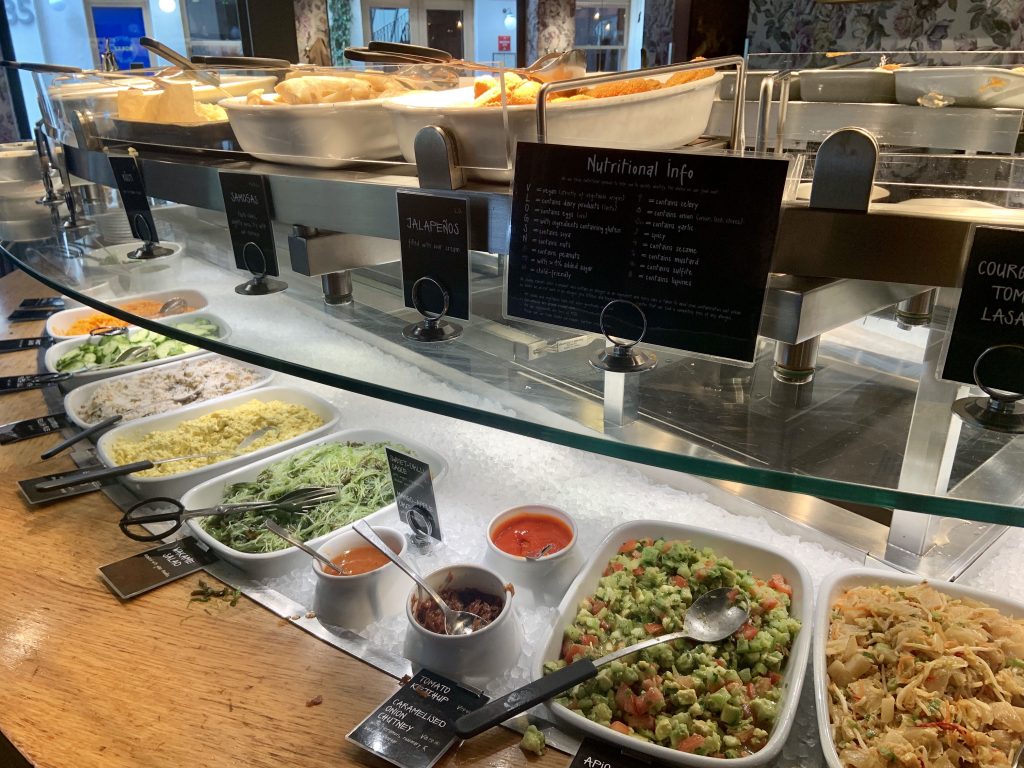 There are always hot and cold dishes available (hot on the top shelf and cold on the lower level). Do have a good look at all on offer as I realised later I hadn't looked right under the top shelf so had missed some treats at the back. And do be careful not to touch the heat lamps as they are, obviously, very hot.
Once you are happy with your meal, head to the counter and put your plate on the scales for weighing as you are charged per 100g.
Your plate is moved to a tray, cutlery added, and you can then order your drink. Your drink is prepared, added to your tray and then you pay.
Take your tray to your table and enjoy! Once finished, you do not have to clear your table as the staff collect plates.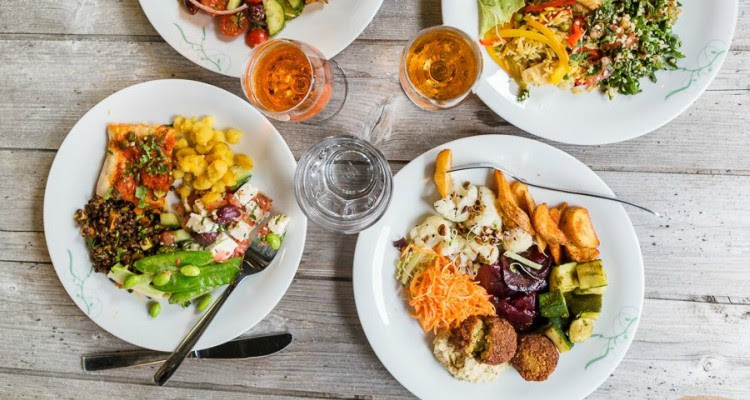 My Visit
I went to tibits Heddon Street, near Piccadilly Circus, for a Sunday brunch/lunch with my 13-year-old daughter. It can be hard to please a health-conscious teen but tibits surpassed her high standards and she soon commented that she wasn't missing meat or fish at this meal as the choice was so good.
There are lots of tables for two and the large bench seats with cushions along the windows were comfy. You can book for groups of 4 or more and there are larger tables downstairs and further seating outside. We both liked the relaxed atmosphere and laidback music.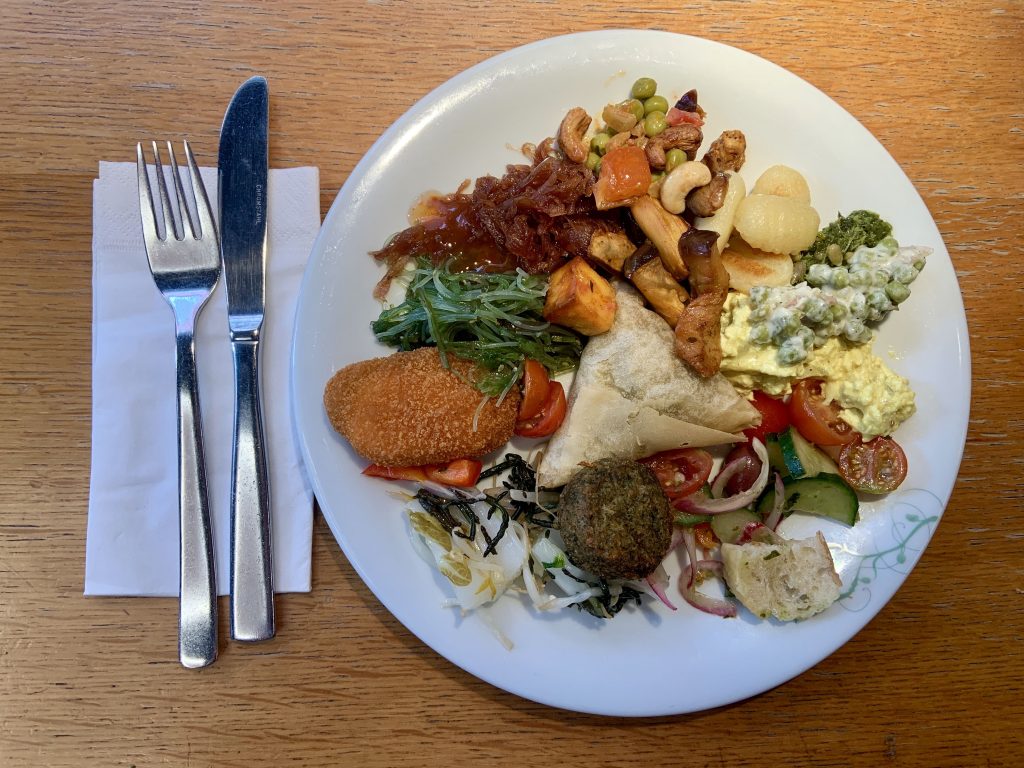 It was fun choosing so many dishes for one meal. The scrambled tofu (like scrambled eggs) was delicious as were the salad mixes.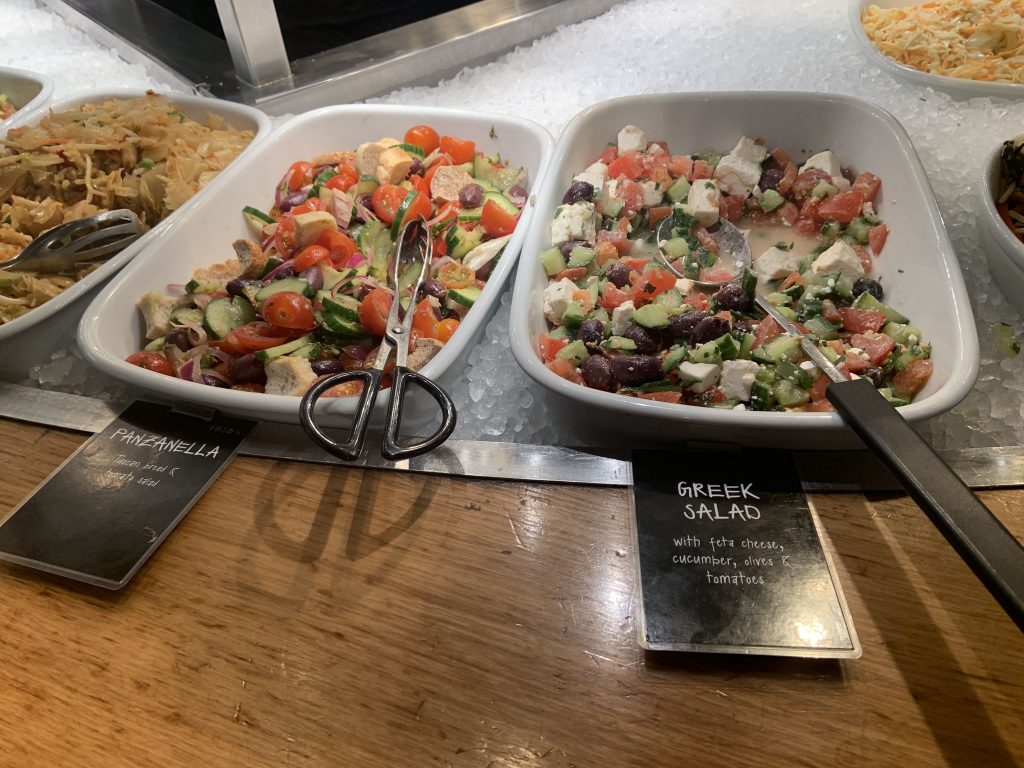 There are always dessert options available too.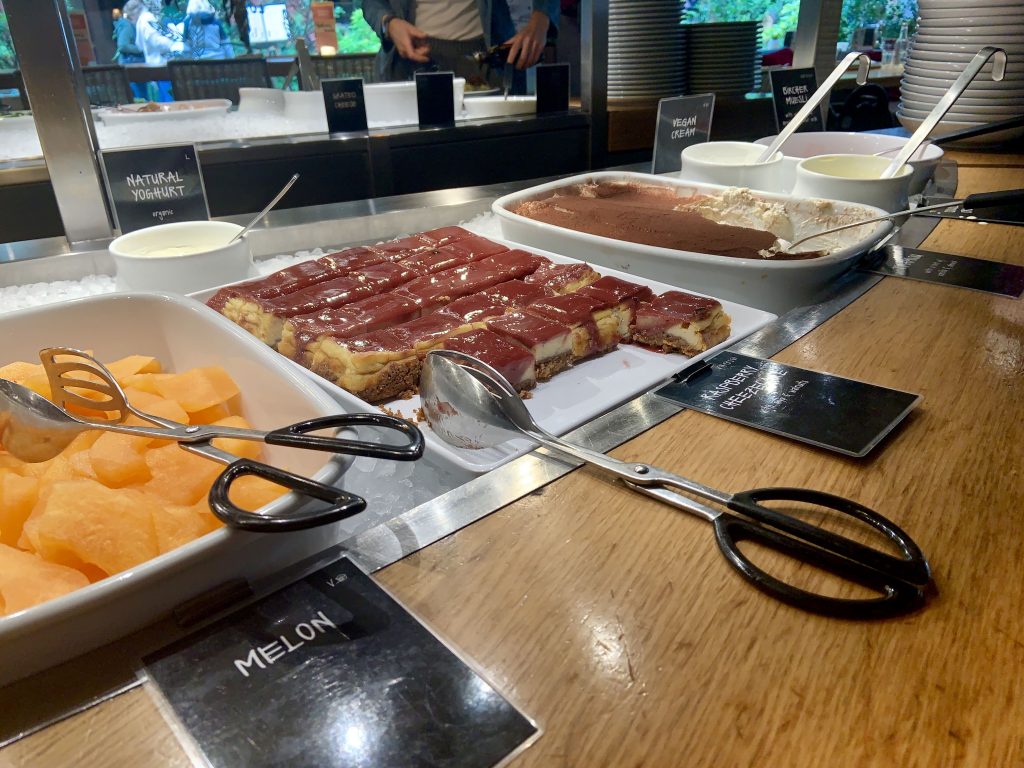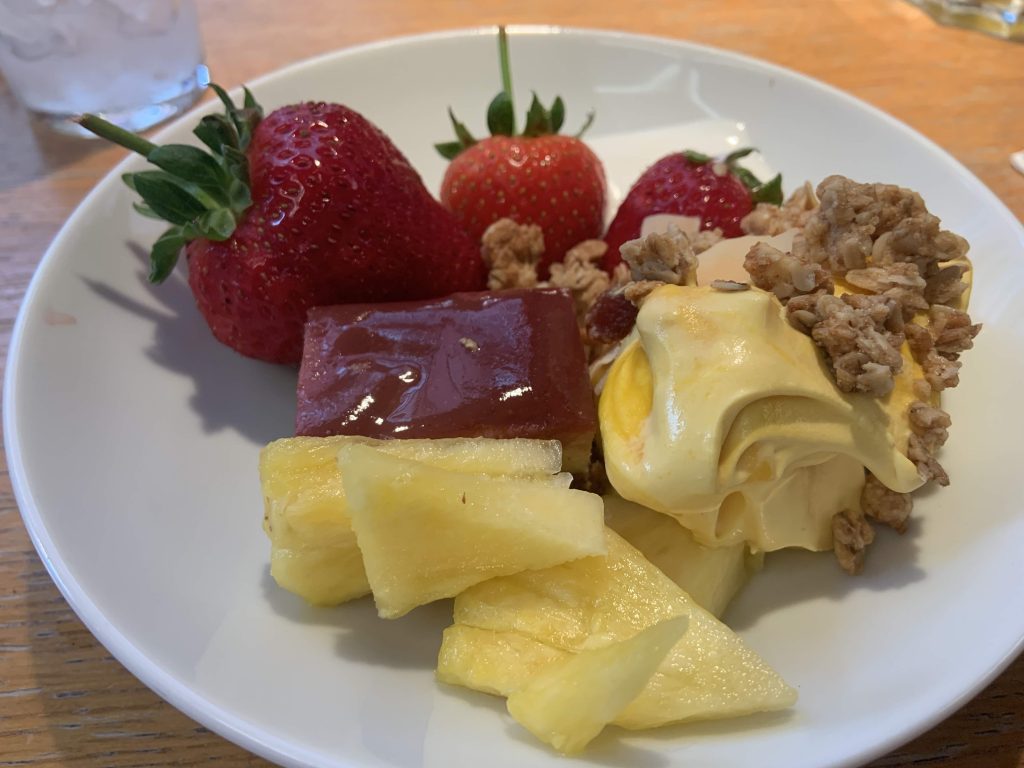 Our main meals were £11-15 each and our desserts were £5-10 each. I had a Tutti Frutti juice mix and my daughter had an Iced Vanilla Matcha Latte. Both drinks were £3 each.
Meal Times
Lunch is from 11.30am and food per 100g is £2.60. Dinner is from 6pm and food per 100g is £2.90. (2019 prices.) Do note, the restaurant doesn't close between lunch and dinner so you can dine throughout the whole day.
Afternoon tea is available from 3pm to 6pm. It's Devonshire scones with fresh strawberries, strawberry jam and clotted cream. It's still priced by weight so maybe don't choose the apple-sized strawberries my daughter chose for her dessert.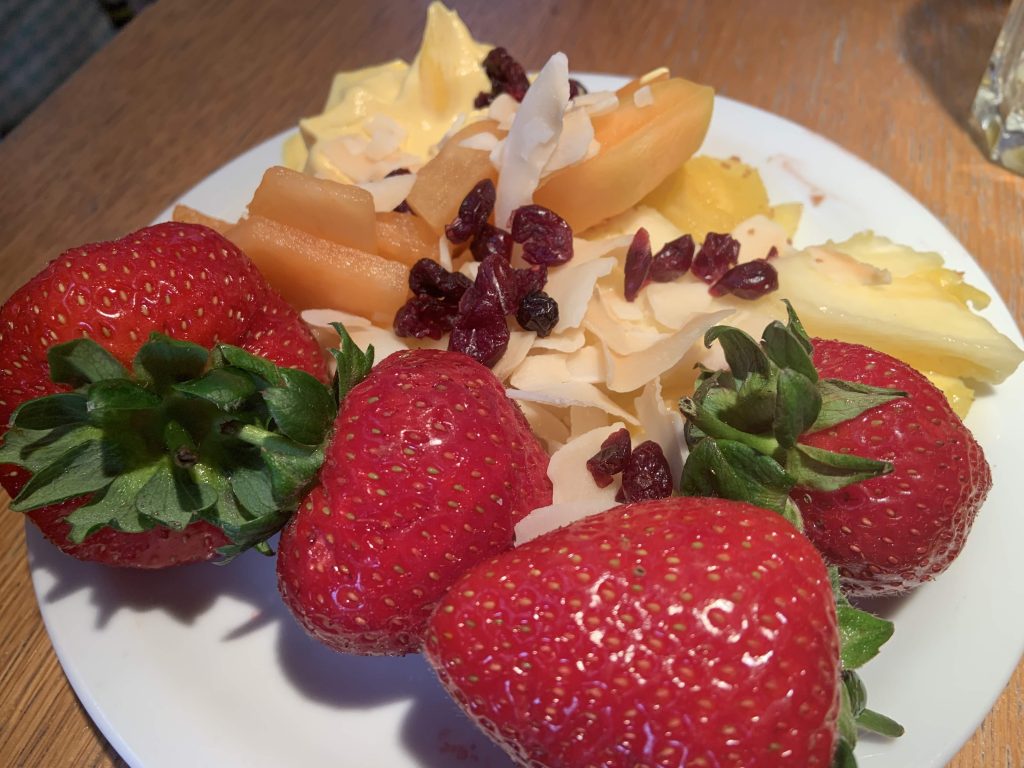 Bottomless Brunch
On weekends, from 11.30am-5pm, you can have unlimited vegan Prosecco, vegan Bellinis and vegan Freedom Brewery Beer for £18 each. Food is still paid for by weight.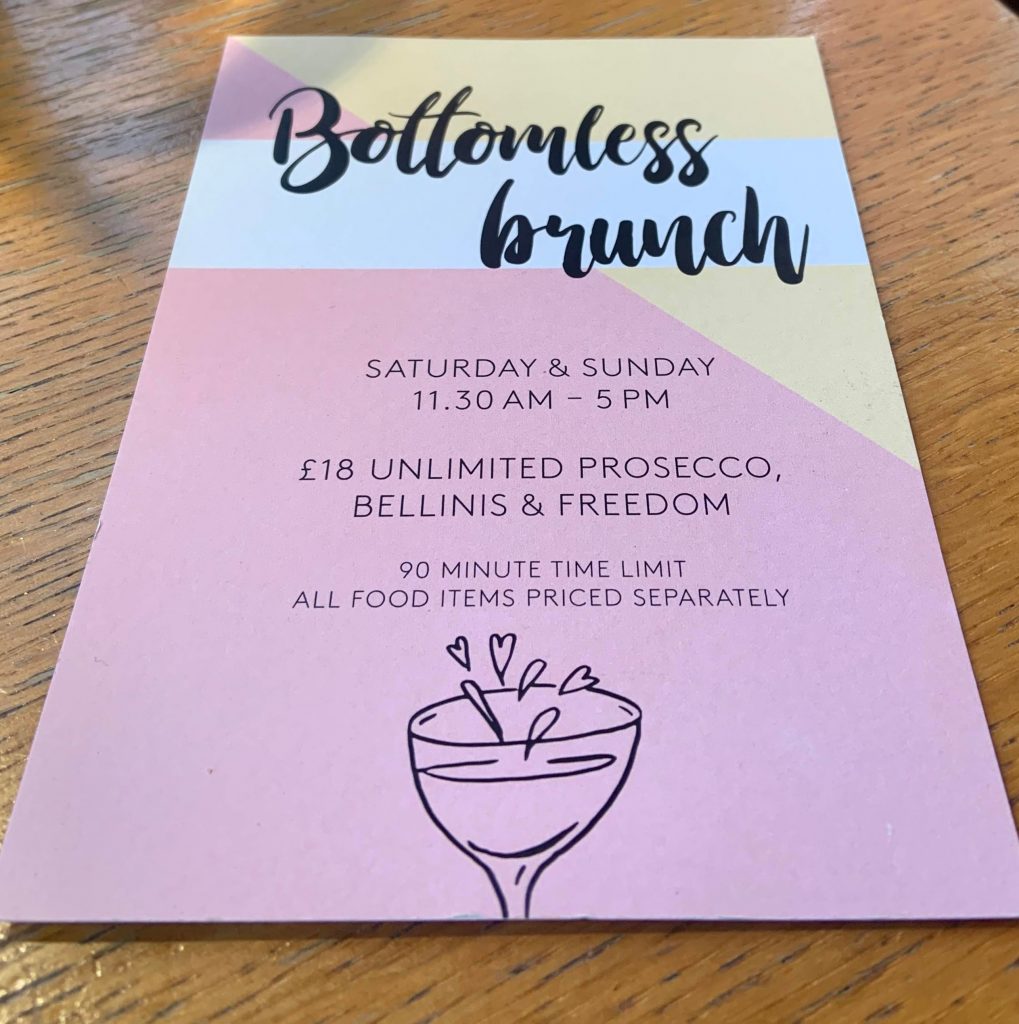 Heddon Street
Heddon Street Food Quarter is still a secret area. It's not obvious from the Regent Street entrance what's down there. In some ways, that's great for those of us in the know but it doesn't help those who won't get to discover as it's not obvious what's there. My tip is don't be afraid of the side streets of London. This one is definitely worth knowing about.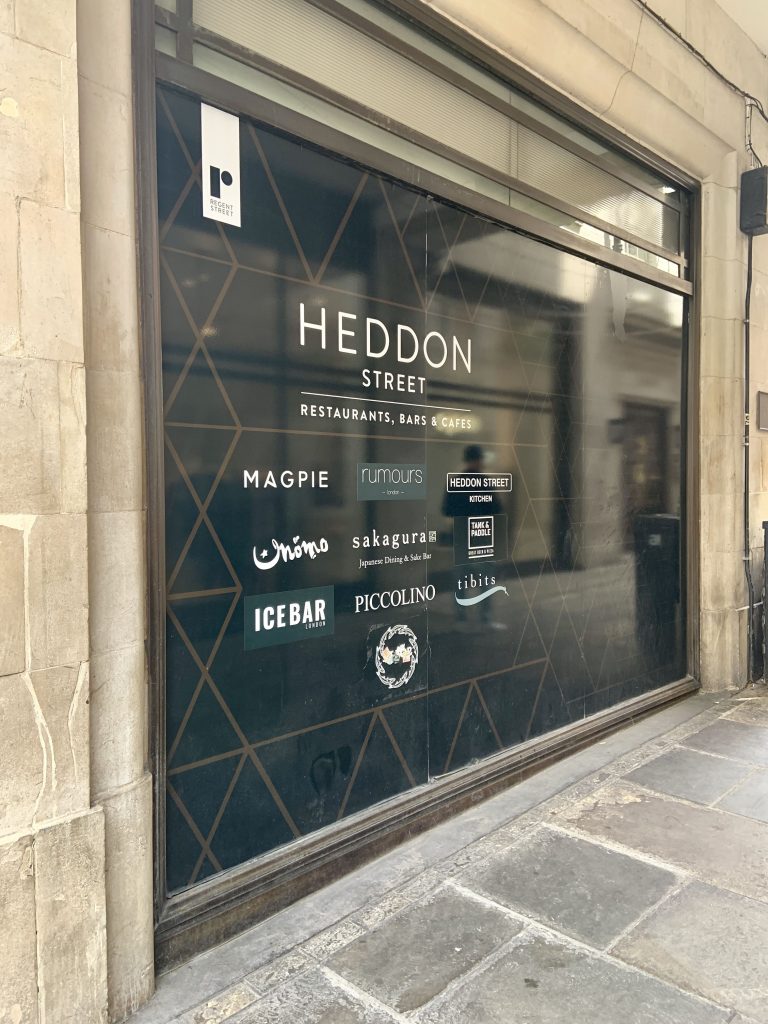 Addresses:
tibits Heddon Street, 12-14 Heddon Street, London W1B 4DA
tibits Bankside, 124 -128 Southwark Street, London SE1 0SW
Website: www.tibits.co.uk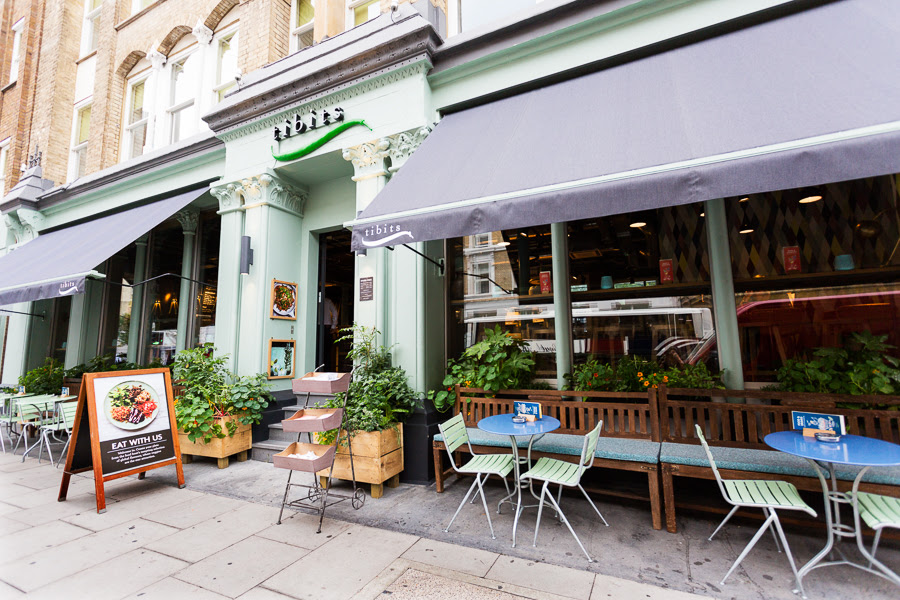 Disclaimer: As is common in the travel industry, the writer was provided with a complimentary meal for review purposes. While it has not influenced this review, AboutLondonLaura.com believes in full disclosure of all potential conflicts of interest.