Recently I visited a Cabinet War Room but not the one we all know about in central London. No, to reach this one my journey involved a bus from Wembley Park station, a walk up a hill and an unexpected entrance on a residential road in Dollis Hill. But I knew when I had found it.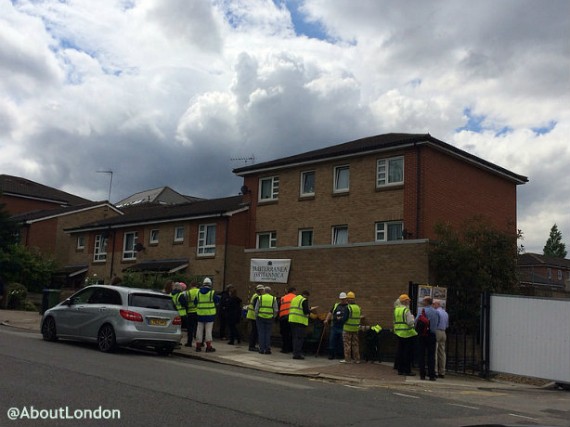 Once I had put on a hard hat, and the tour group had received a safety briefing, we set off underground to explore.
This is Paddock – the codeword allocated to this bunker during World War Two. It is owned by a housing association and occasional tours are run by  Subterranea Britannica.
This was to be where Churchill and his War Cabinet would be evacuated to if anything happened in central London.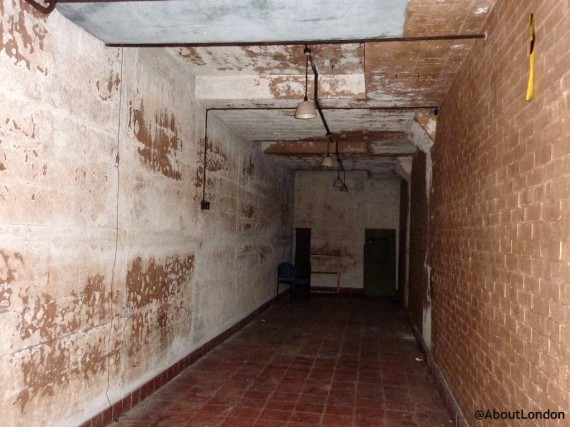 Churchill did come to Paddock and there were one or two full cabinet meetings held here but he didn't like it and was in no rush to use the space unnecessarily. The bunker wasn't found again until the 1980s and it was under quite a bit of water. It now opens for two days a year and still needs a lot of water pumped out before anyone can enter.
There are a few clues left to the building's original purpose – see CWR below (Cabinet War Rooms) on the back of the telephone exchange.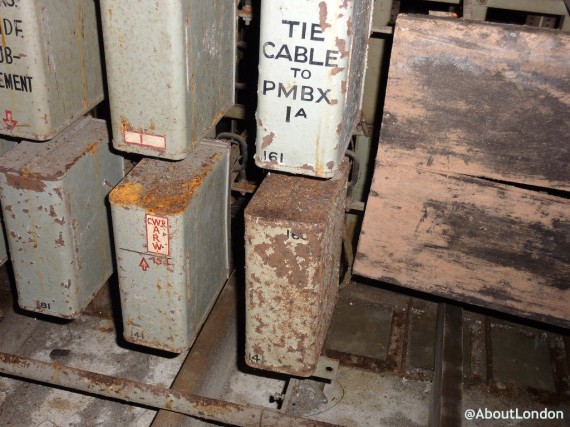 But mostly, I found the weird mould fascinating: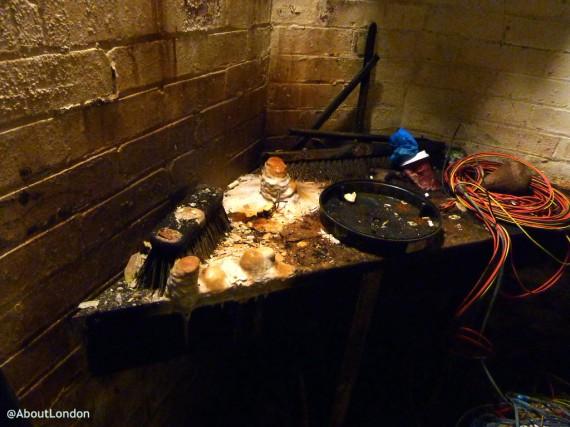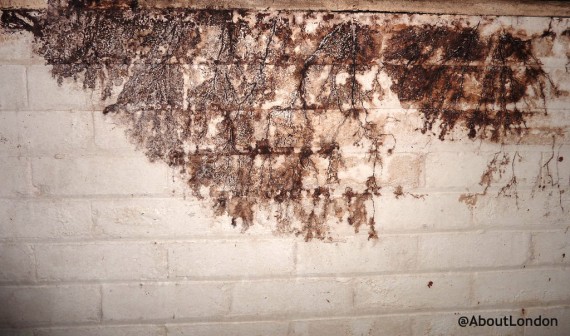 The Tour Guides have done their research to try and identify the use of each room and this one was for radio broadcasts: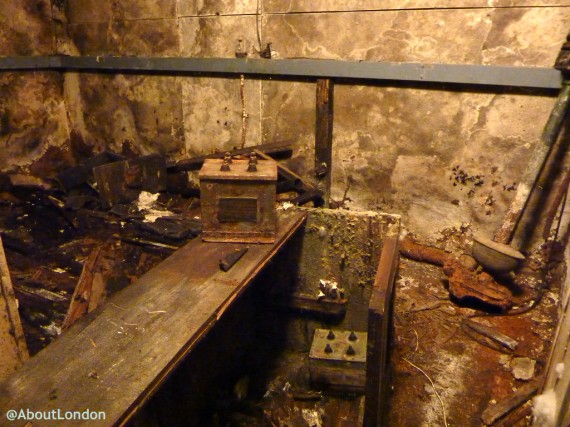 But, for most of the rooms, it's hard to know if they had a particular purpose: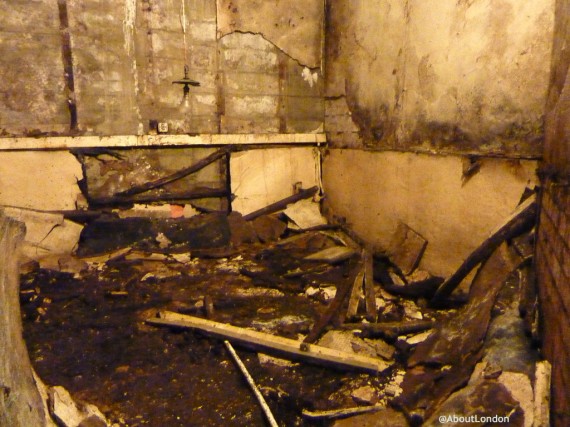 Considering no food or drink is allowed in the bunker I was surprised to see this old Coca Cola bottle. How old do you reckon it is?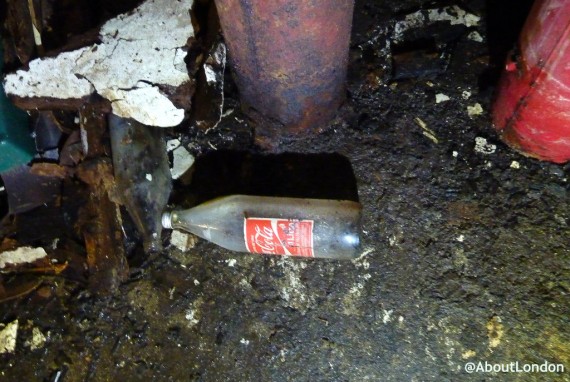 The tour was free and lasted for about 50 minutes. I found out about the bunker, and the rare open day, on IanVisits – an excellent London blog introducing us to many hidden locations in London.